By Nick Gasparro, Operations Assistant CVEATC
Chula Vista, CA – The Chula Vista Elite Athlete Training Center, a U.S. Olympic and Paralympic Training Site, is excited to announce a Major League Rugby (MLR) professional league scrimmage on Friday January 21, 2022 at 1pm PT between two of its teams, the San Diego Legion and Austin Gilgronis. Both teams are currently preparing for the start of the 2022 MLR season in March, with preseason beginning in February, and have been training, eating and sleeping on campus. The Legion from Jan 17th – 21st and the Gilgronis from the 9th – 22nd.
Major League Rugby is a professional rugby union competition and the top-level championship for clubs in North America. In the 2021 season it was contested by twelve teams: eleven from the United States and one from Canada. Officially sanctioned by USA Rugby—a member union of Rugby Americas North—and consequently part of World Rugby, the league was founded in 2017 and is headquartered in Dallas, Texas. As it stands, the league consists of 13 teams, with the season spanning 5 months from March – August. MLR has a conference format with seven teams playing in the west and six teams playing in the east.
Player Profile– Santiago Gonzalez Iglesias
Birthplace: Buenos Aires, Argentina
DOB: 6/16/1988
Height: 5'10"
Weight: 191 lbs.
Position: Backs/Centers
Iglesias made his debut in 2009 against Chile in an emphatic win while representing Pampas XV. He was a member of the Argentina national team that played at the 2015 Rugby World Cup. Santiago's skill and versatility makes him a valuable asset to any team. His dynamic play along with the top-notch vision and kicking game allows Santiago to open up defenses and stop attacking threats in their path.
Player Profile – Jamie "Whoppa" Mackintosh
Birthplace: Invercargill, New Zealand
DOB: 2/201985
Height: 6' 4"
Weight: 290 lbs.
Position: Front Row, Prop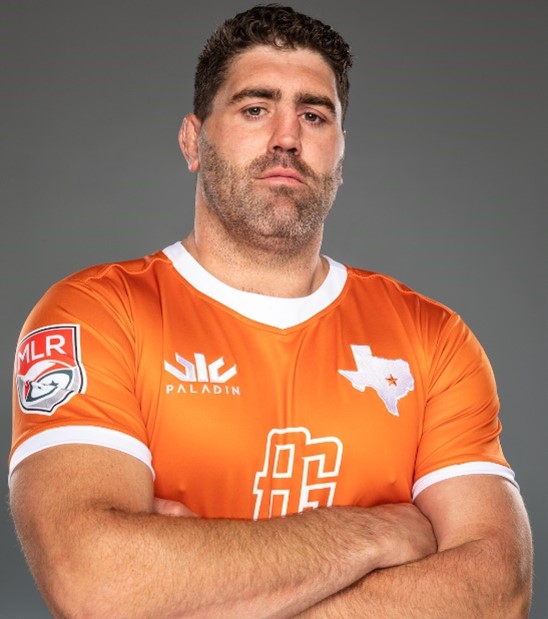 Jamie has immense experience from a long career at a high level. He led the New Zealand U21s to two successive titles and went on to earn one cap for the All Blacks. He has 89 Super Rugby appearances from his time with the Highlanders and the Chiefs. In 2020, Jamie made an instant impact with the Gilgronis from starting Loosehead to receiving 1st Team MLR honors and helping to win the Texas Cup.