our vision, mission and values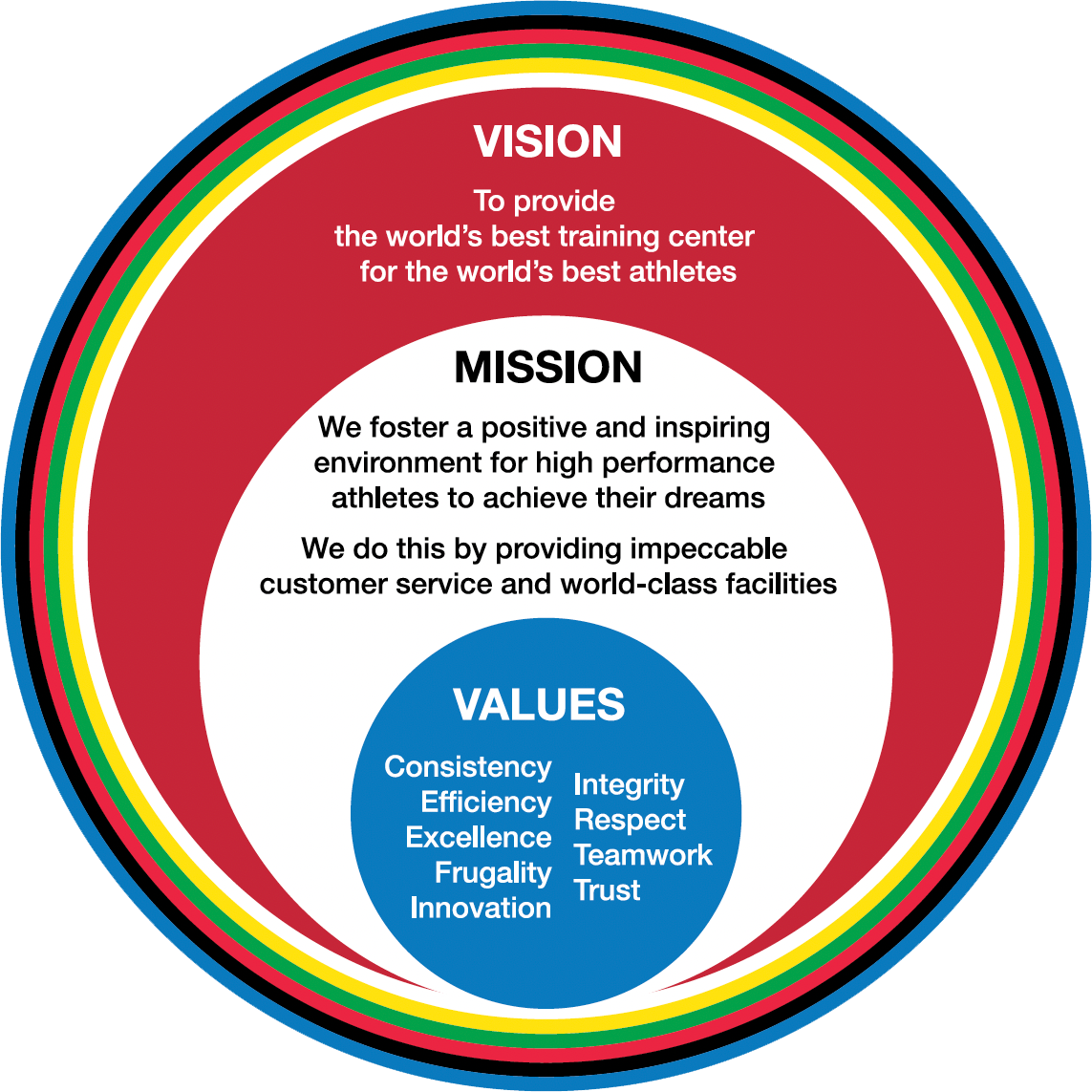 history
The Chula Vista Elite Athlete Training Center opened in 1995 as an Olympic Training Center. In the mid-80s, the USOC put out a request for a city to bid to raise funds to design and build a warm-weather, sea-level training facility with access to a lake. The San Diego National Sports Training Foundation won the bid and raised funds for the initial phase of development while the Eastlake Company donated 150 acres in eastern Chula Vista. The facility was then gifted to the U.S. Olympic Committee to own and operate. The Chula Vista Olympic Training Center was the first center to be master-planned from the ground up as an Olympic Training Center and is dedicated to the development and performance of America's future Olympic and Paralympic athletes. Ground was broken on the facility in 1990 and it officially opened in June 1995. Since then, the training center has benefited thousands of Olympians, Paralympians, Olympic & Paralympic hopefuls, numerous community groups, and countless visitors from around the world.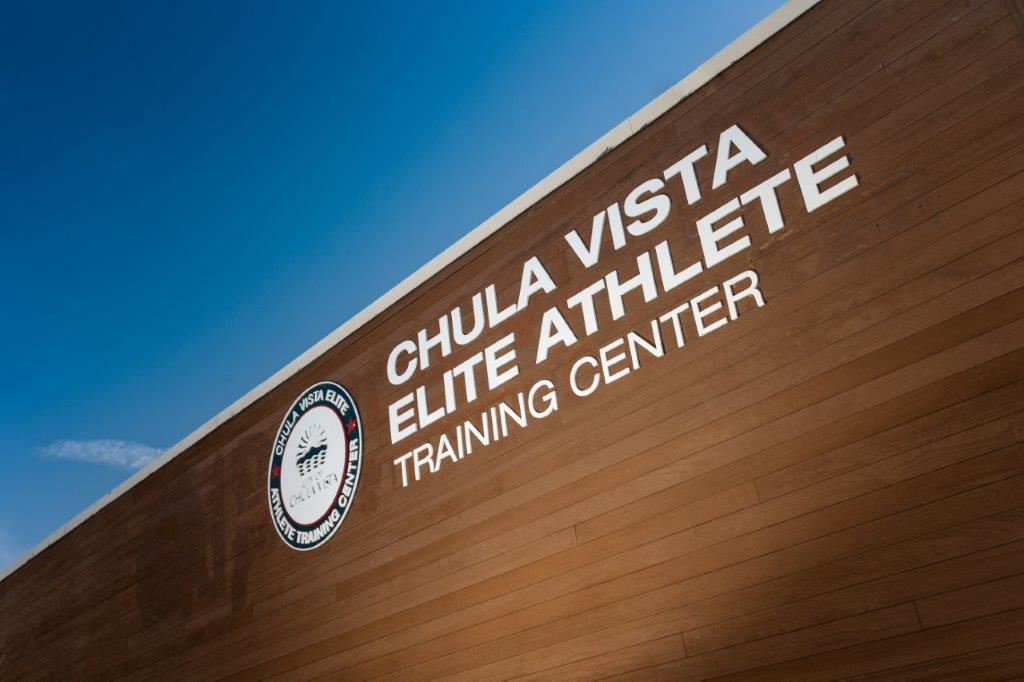 On January 1, 2017, the United States Olympic Committee transferred the ownership of the facility to the City of Chula Vista. The Chula Vista Elite Athlete Training Center is now operated by Elite Athlete Services and is designated as a U.S. Olympic and Paralympic Training Site. There are currently 19 U.S. Olympic and Paralympic Training Sites across the United States. The United States Olympic Committee has partnered with elite athlete training centers to allow American athletes the best training venues and facilities for their sport development. Those training centers that have received the U.S. Olympic & Paralympic Training Site designation have invested millions in facility, operating, staffing, equipment and athlete training costs. These training sites are world-class facilities utilized by elite athletes. Many of the U.S. Olympic Training Sites will host U.S. Olympic or Paralympic Trials, world cup or world championship events. The mission of these Training Sites is to provide athletes and National Governing Bodies with access to additional resources, services and facilities, while providing an elite athlete training environment that positively impacts performance.
overview of the cveatc
The Chula Vista Elite Athlete Training Center rests on a 155-acre complex adjacent to Lower Otay Reservoir. The Chula Vista Elite Athlete Training Center has sport venues and support facilities for more than a dozen summer Olympic and Paralympic sports, and cross-training abilities for various winter sports. The CVEATC offers support to athletes including housing, dining, training facilities, local transportation, recreational facilities, athlete services and professional development programs. Typically, elite athletes are selected to train here by their respective sport federation or National Governing Body.
the cveatc has four main programs
Residents train at the CVEATC year-round and must meet standards of performance, participate in community service and go to school or work.
Short term athletes are on-site less than three months at a time for specific training purposes. These athletes are sometimes selected to become residents after they've served their time as a short-term athlete.
Development programs are available to the public and aim to increase the skill level of youth athletes.
Looking for a winning location to host your event? The spectacular Chula Vista Elite Athlete Training Center is the perfect location. With a 155 acre footprint, we can transform our venue to work for you.