By Nick Gasparro, Operations Assistant CVEATC
Chula Vista, CA – The Chula Vista Elite Athlete Training Center (CVEATC) is excited to welcome the United States Marine Core Wounded Warriors Powerlifting team to campus. The USMC Warriors took a break from their home gym in Camp Pendleton in order to focus on a week-long team building experience at the CVEATC from October 10/17-10/21. During their stay, the Warriors will be training in our weight room, using our conference spaces, dining and staying overnight. This is the first time the USMC Warriors Powerlifting team has visited the CVEATC, and we hope to see them again soon.
The USMC Warriors who participated in the camp:
Carnell Martin, Mass Gunner Sargent (Coach)
Raymond Cardoza, Staff Sargent
Cydney Rose, First Sargent
Robert Dominguez, Staff Sargent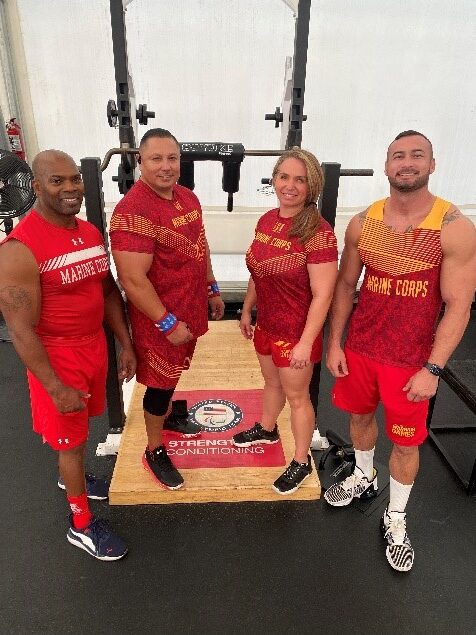 The USMC Warriors compete year around, with the Department of Defense Warrior Games and the Invictus Games being the two biggest events on the calendar. The DoD Warrior Games was first held in 2010, and celebrates the resiliency and dedication of wounded, ill, and injured active duty and veteran U.S. military service members. Elite Athletes, including those from international allied nations come together to compete in adaptive sporting events.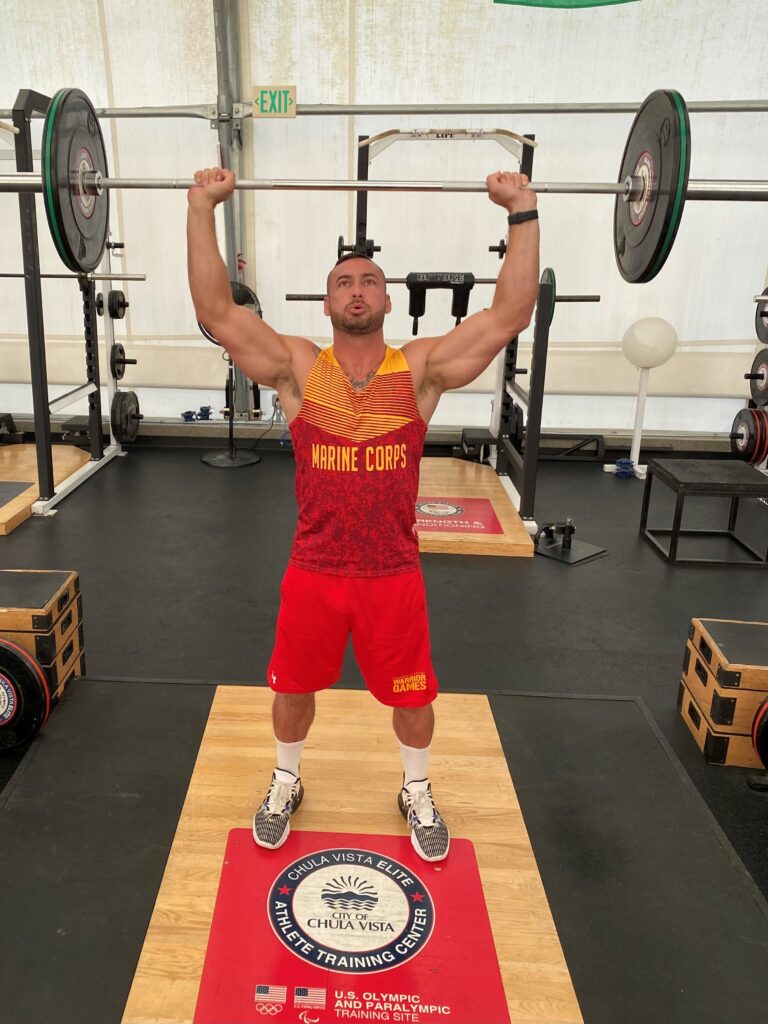 Hosted by the U.S. Army, the 2022 Warrior Games took place at ESPN Wide World of Sports Complex at Walt Disney World Resort back in August 19-28. Cydney Rose competed in the women's 67.01kg – 73kg weight class and came home with a silver medal (62kg). Meanwhile, Raymond Cardoza competed in the men's 97.01kg-107kg weight class and won Bronze (148kg).
The Invictus Games came about in 2013, when Prince Harry of England traveled to the U.S. to see the DoD Warrior Game first hand. Prince Harry was stunned how the power of sport can help physically, psychological and socially those suffering from injury and illness, so much so that the Invictus Games was created the following year in 2014. The USMC Warriors are currently training for the 2023 Invictus Games, which will take place in Dusseldorf, Germany in September.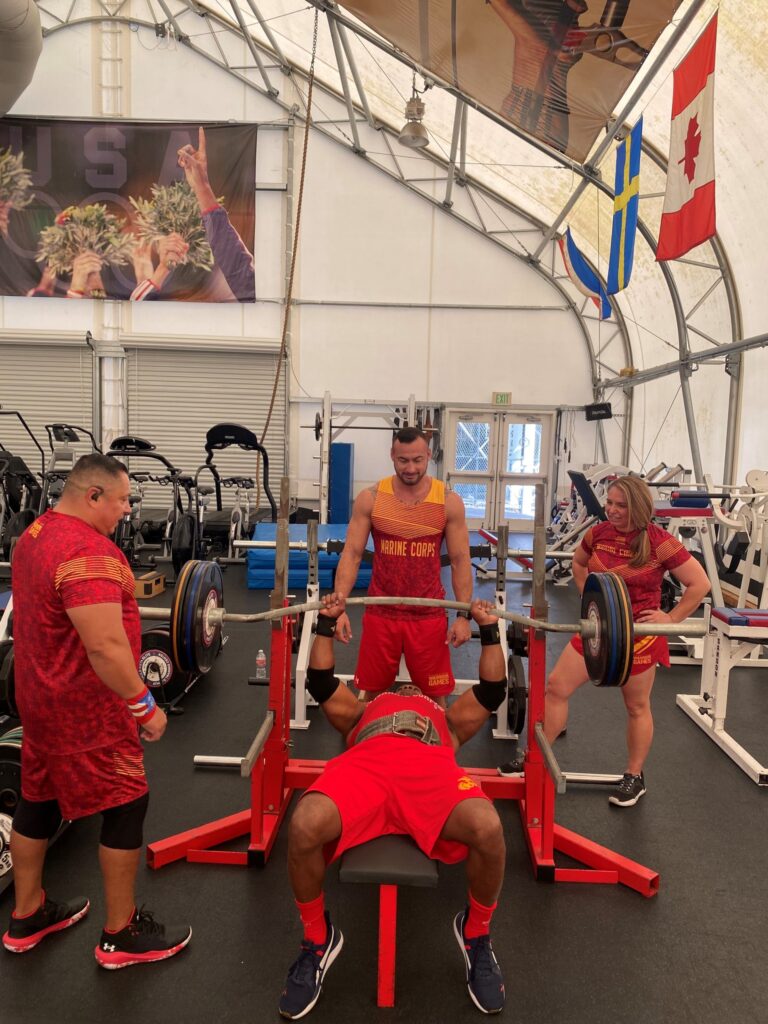 During their time at the CVEATC, the Warriors stressed the importance of donating to these important nonprofits organizations:
Warrior Foundation Freedom Station – The first transitional housing program of its kind in San Diego, providing veterans with a place to heal and prepare for the next chapter in life.
Semper Fi & America's Fund – Supports all branches of the U.S. Armed Forces by providing one-on-one case management, connection and lifetime support.
Cath A Lift Fund – Helps Thousands of post 9/11 combat injured veterans regain their mental and physical health through gym memberships, in home gym equipment, nutrition programs and a peer support network.
The Chula Vista Elite Athlete Training Center would like to wish the USMC Wounded Warriors Powerlifting Team the best of luck as they continue their preparations for the 2023 Invictus Games.