By Nick Gasparro, Operations Assistant – CVEATC
Chula Vista, CA – The Chua Vista Elite Athlete Training Center is excited to announce its newest edition to campus, The Champions Food Hall. Our newly renovated dining hall, which is now under the management of Aramark, is all the talk around campus. Once you enter the Champions Food Hall, you'll notice it's separated into six sections: Recover and Hydrate, Boost, Balance, Torch, Build, and Elevate.
Recover: Keep yourself replenished with protein packed nuts, power and snack bars, whole fruit and water hydration system.
Boost: Fresh fruits and vegetables blended to help keep you going.
Balance: Build the salad of your dreams with locally sourced products, proteins and more.
Torch: Customize fresh angus beef burgers, grilled chicken, and wild caught salmon burgers any way you like.
Build: Enjoy a made to order deli sandwich with a variety of fresh sliced meats, cheese, and vegetables.
Elevate: Globally inspired dishes layered how you would like that will help your mind, body, and spirit.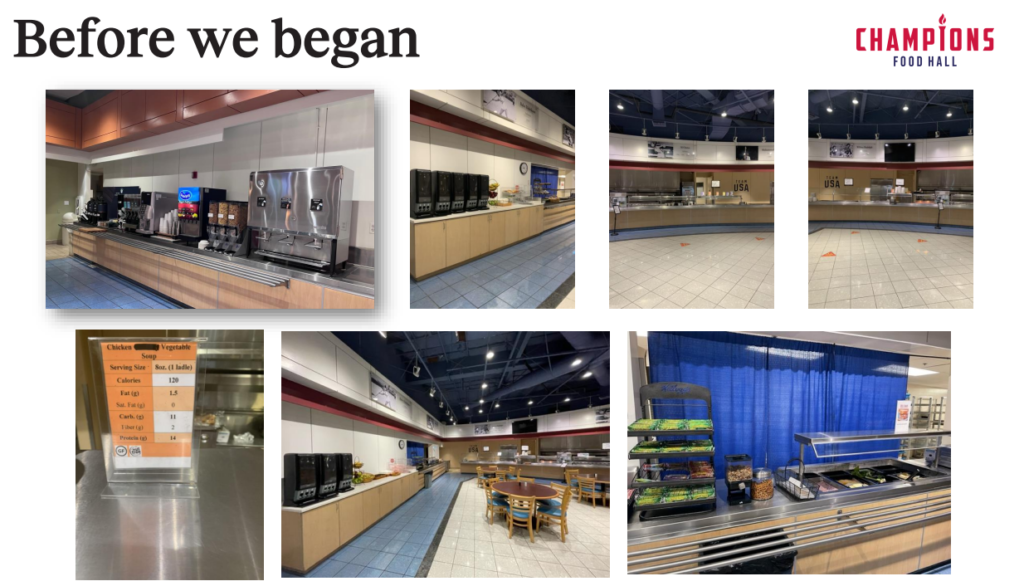 With the purchase of a Guided Tour of the CVEATC, any outside guest can take part in our "Eat Like an Athlete" experience, where you can enjoy an all-inclusive lunch in the Champions Food Hall. To schedule a tour, call (619) 482-6220 or email tours@trainatchulavista.com today!
Champions Food Hall hours:
Breakfast: 7:30am – 10:30am
Lunch: 11:30am – 2:30pm
Dinner: 5:30pm – 8:00pm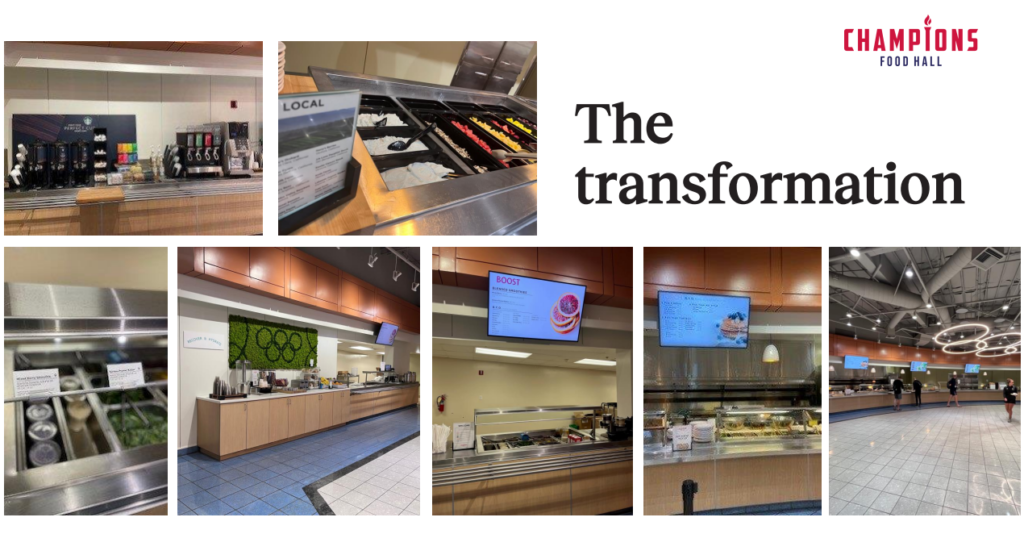 About Aramark
Aramark (NYSE: ARMK) proudly serves the world's leading educational institutions, Fortune 500 companies, world champion sports teams, prominent healthcare providers, iconic destinations and cultural attractions, and numerous municipalities in 19 countries around the world with food, facilities, and uniform services. Because our culture is rooted in service, our employees strive to do great things for each other, our partners, our communities, and our planet. Aramark ranked No. 1 In the Diversified Outsourcing Services Category on FORTUNE's 2022 List of 'World's Most Admired Companies' and has been named to DiversityInc's "Top 50 Companies for Diversity" list, the Forbes list of "America's Best Employers for Diversity," the HRC's "Best Places to Work for LGBTQ Equality" and scored 100% on the Disability Equality Index. Learn more at www.aramark.com and connect with us on Facebook, Twitter, and LinkedIn.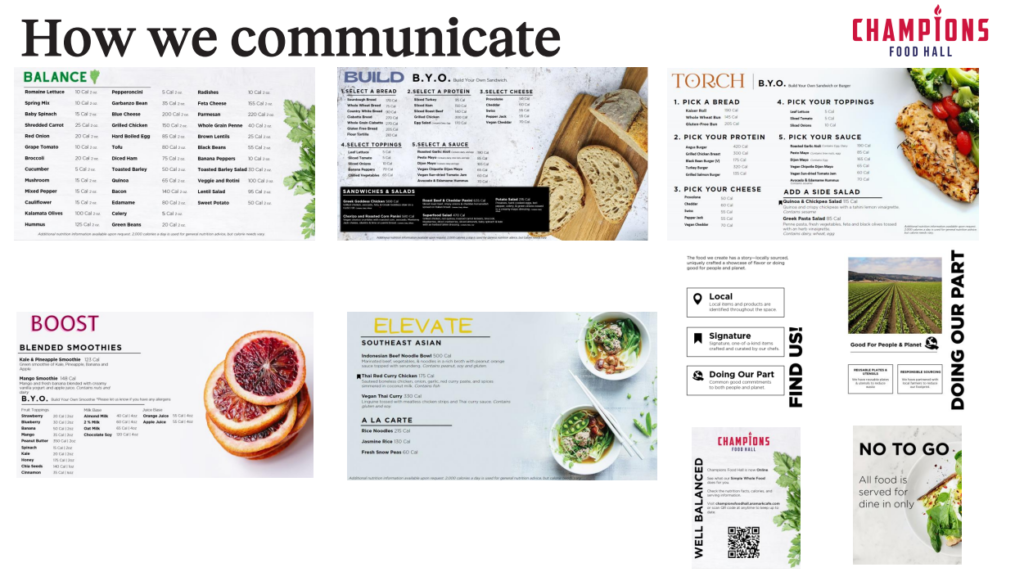 About the Chula Vista Elite Athlete Training Center
The Chula Vista Elite Athlete Training Center opened in 1995 and sits on 155 acres in Chula Vista, San Diego County, with world class athletic facilities, housing and dining. An official United States Olympic and Paralympic Site, utilized by athletes who live, train and eat on campus 365 days a year. The training camps, clinics, events and resident programs include over 20 Olympic, Paralympic and emerging sports across all elite levels. Go to trainatchulavista.com to learn more and train where making dreams come true is our passion! Follow us Facebook, Instagram and Twitter.
Media Inquiries, please call (619) 656-1500 or email Info@trainatchulavista.com
Below is a time-lapse video of the makeover of our new Champions Food Hall: