By Nick Gasparro, Operations Assistant – CVEATC
Chula Vista, CA – Battle Bunker's highly anticipated Flagship Competition from the CVEATC has come and gone, and it was one to remember. 32 men and 31 women from all over the world competed in three events in a hybrid fitness competition put on by Battle Bunker's founder, Austen Alexander and Race Director Hunter Mclntyre. In total, $20,000 was up for grabs, as first place in the men and women category received $6,000 second place $3,000 and third place $1,000.
With this being the first ever Battle Bunker Flagship Competition, many didn't know what to expect, including it's founder Austen Alexander. " (When I first came up with the idea) I pictured it being a lot smaller and with fewer staff. With this being our first event, I was cautious not to oversell what we could provide, but the Race Director, Hunter McIntyre, really put the pressure on me to go big, and with 64 athletes from all over the world, it was massive for our first event."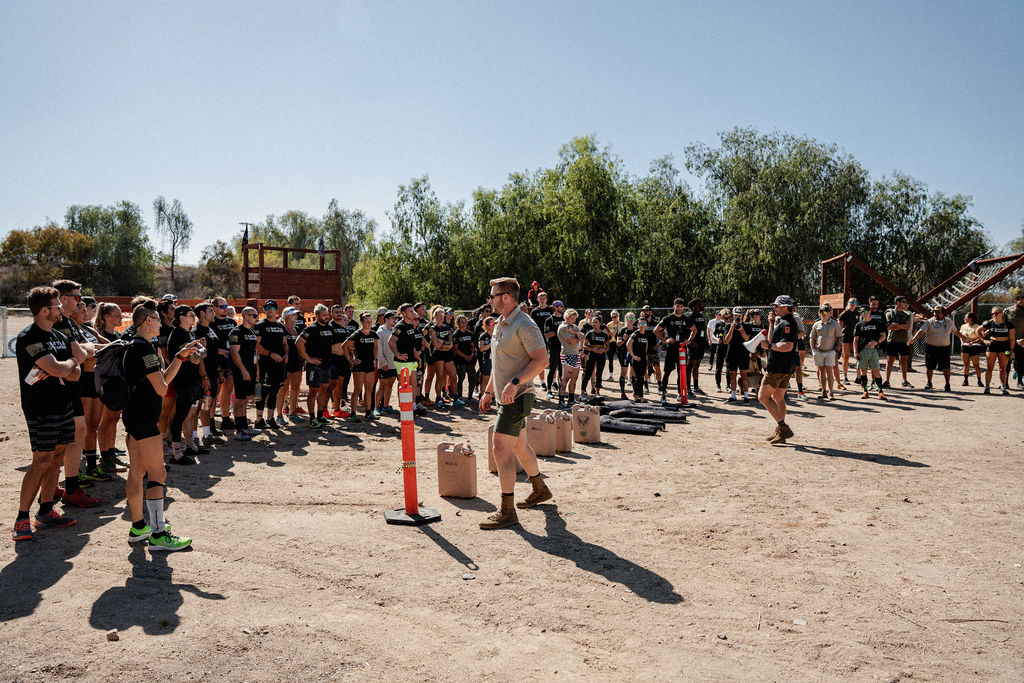 For those not familiar with Battle Bunker, it's a YouTube video series that puts competitors through vigorous military-style fitness events to inspire viewers to burn through excuses and be at their best every day. With their partnership with the CVEATC, Battle Bunker now has access to hotels, a dining hall, office space, and land to build their new obstacle course, which will allow them to have more Flagship Competitions in the future.
The Flagship Competition took place on October 29 and was separated into three different events:
Triple R – 2-Mile Ruck (50/35lb.), 2000m Row, 800m Run (Track Sprint)
Fubar – Sandbag Complex: 5 Reps Sandbag Clean, 5 Reps Sandbag Squat, Down/Back Carry (100m)
Hybricon Course – 22 Obstacle Courses: Run, Jump, Carry, Push, Pull, Grip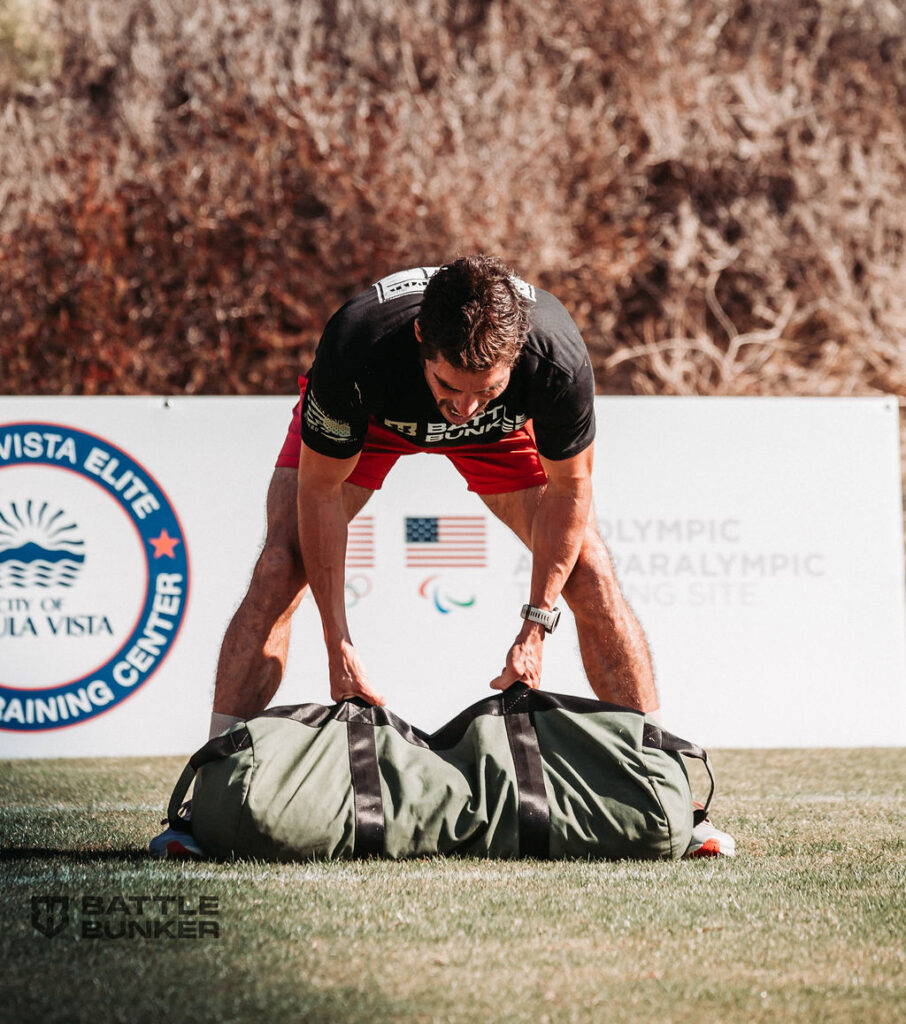 The first event was the Triple R, which included a 2-mile ruck, 200m row and an 800m sprint.
Top 5 women/men:
Ida Mathilde/Rylan Schadegg
Lauren Weeks/Jarrett Newby
Cali Schweikhart/Ryan Kent
Jerine Klingerbeg/Veejay Jones
Kris Rugloski/Isaiah Vidal
The 2nd event was called FUBAR. A sandbag strength complex of 5 Reps sandbag clean and 5 reps sandbag squat. Plus, a down/back carry of 100M.
Top 5 women/men:
Carly Wopat/ Ryan Kent
Jerine Klingberg /Isaiah Vidal
Katie Knight /Cole Schwartz
Calypso Sheridan /Alex Baker
Cali Schweikhart /Jarret Newby
The 3rd and final event was called Hybricon, which consisted of a 22-obstacle, military-style, "O-Course".
Top 5 women/men:
Ida Mathilde/Veejay Jones
Kris Rugloski/Leon Kofoed
Calypso Sheridan/Isaiah Vidal
Jerine Klingberg/Taylor Overmiller
Lauren Weeks/Jarret Newby
When asked if Battle Bunker will be returning to the CVEATC for another competition, Austen had this to say, "My vision for Battle Bunker and the sport of HybriCon is much greater than one event, and I'm excited to build this competition and experience as big as I can inside of the Chula Vista Elite Athlete Training Center. The facility deserves to be at max capacity year round, and I want to focus on helping connect these facilities with incredible competitors."
Below are the final results for the Battle Bunker Flagship Competition, the CVEATC would like to congratulate all the athletes that participated in the event, and hope to see them back soon!
Isaiah Vidal $6000
Ryan Kent $3,000
Jarret Newby $1,000
Veejay Jones
Rylan Schadegg
Cole Schwartz
Alex Baker
Taylor Overmiller
Johnny Mares
Alec Blenis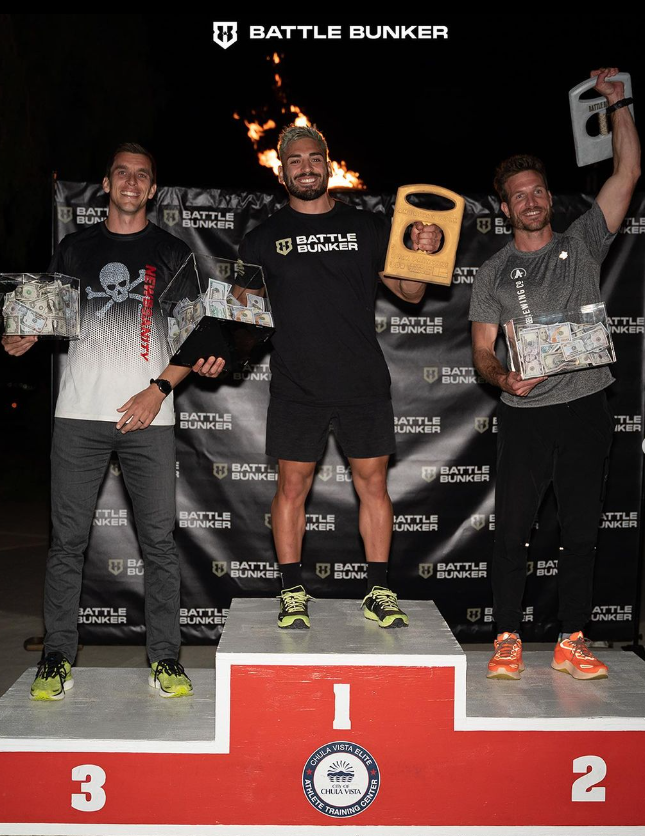 Ida Mathilde $6000
Jerine Klingberg $3,000
Lauren Weeks $1,000
Calypso Sheridan
Katie Knight
Carly Wopat
Kris Rugloski
Cali Schkhart
Hannah Matusik
Kelly Sullivan