By Nick Gasparro
Chula Vista, CA – Nick Goepper is no stranger to getting some big air. The American Freestyle Skier is a three-time Olympic medalist and a six-time Winter X Games medalist who recently spent some time at the CVEATC. Goepper was in Chula Vista to prepare for the 2022 World Skate Games in Argentina. During his time at the CVEATC, Goepper got up close and personal with our BMX Freestyle Park. You may be wondering, what exactly is Nick Goepper competing in at the World Skate Games? Well at 28 years old, Goepper is beginning a new career in freestyle rollerblading.
When asked why he decided to add an entire new sport at this stage in his career, Goepper had this to say, "I have rollerbladed my entire life. Blading was first before skiing actually. I learned how to drop in on my neighbor's halfpipe when I was 10 years old. I figure if there is any time to experiment with another sport the time is now. I have the ability and the time so why not!"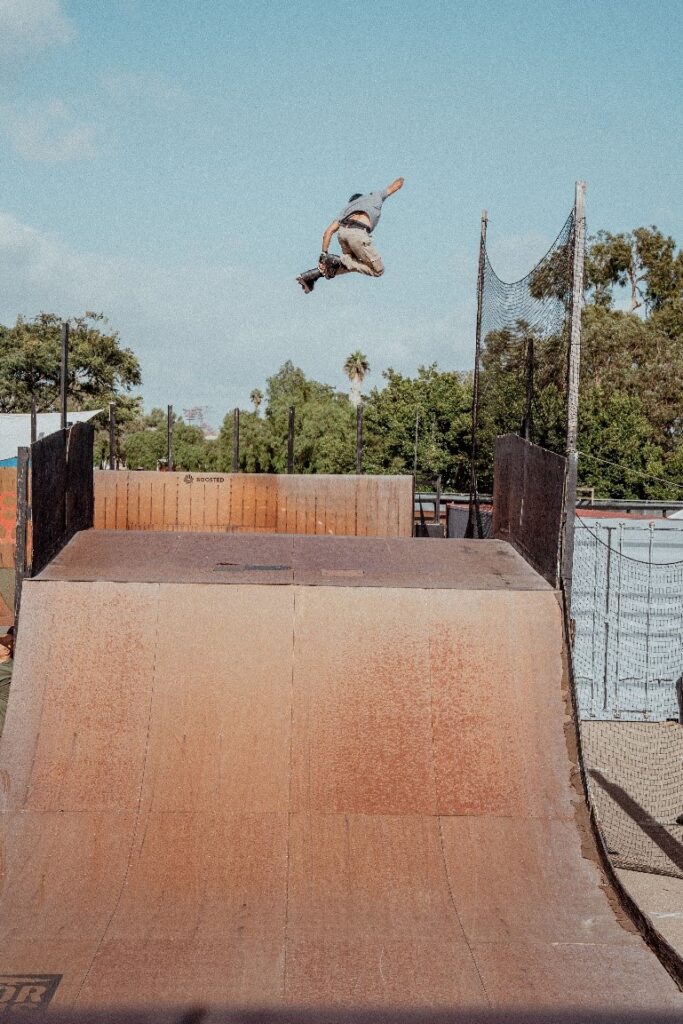 There are many similarities in competitive rollerblading and skiing. A few of these similarities include: competition formats, lower body muscles workout, off-season training, and minimal impact on joints, just to name a few. However, the biggest difference in the two sports has to be in the landing. Landing on rollerblades compared to skies is more difficult due to the lack of surface area under your feet. "I like to joke that I could fall asleep and land on skis because it's so easy." Goepper said when comparing landing in skies to rollerblades, "It would almost be like hitting a baseball with a tennis racket."
Goepper's first professional rollerblading competition was the 2022 World Skate Games, which took place in Argentina from October 24 – November 13. He competed in the Roller Freestyle Park competition. After qualifying to the final round in 11th, Goepper finished the competition in 9th, a rarity for the Olympian and X Game Champion who is always expected to win on the snow.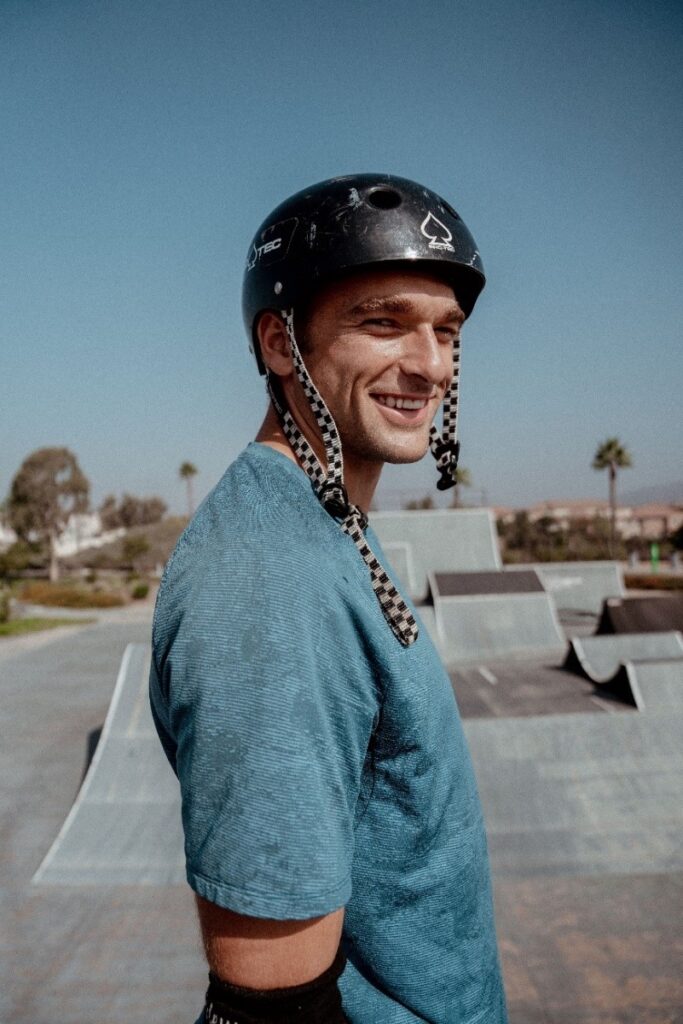 When asked about his experience at the World Skate Games in Argentina, Goepper said, "It was the best time of my life and the best experience ever! (I'll be honest) it was fun to be one of the worst rollerbladers out there while trying to do my best. On skis I'm usually expected to win and it was cool to be on the other side of the coin." Goepper's next rollerblade competition is undecided, as he is currently preparing for the 2022 – 2023 U.S. Freeski season where he will be a member of the Slopestyle/Big Air Team.
Looking back at his time at the CVEATC, Goepper had this to say, "I loved my experience at the Training Center. Everyone was friendly and southern California is amazing! I also thought it was cool how the training center invested in a BMX Freestyle Park, as I believe action sports is the future of the Olympics."
All of us at the CVEATC would like to wish Nick Goepper the best of luck throughout the 2022 – 2023 Freeski Slopestyle season, and for what's to come in his new professional rollerblading career.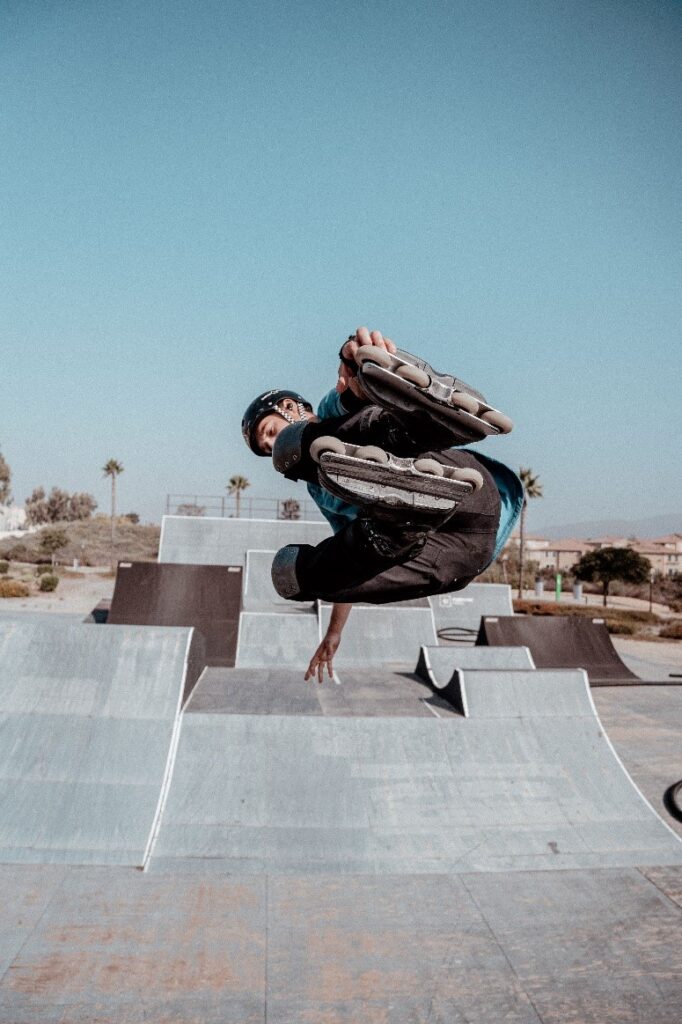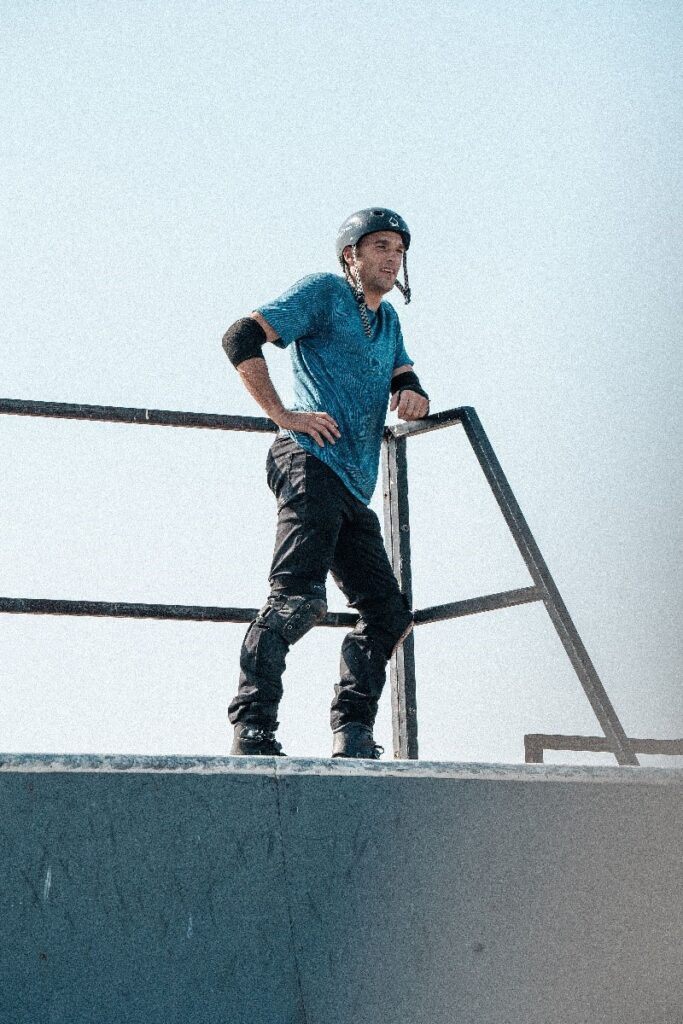 To learn more about Nick Goepper, follow the link below: