By Nick Gasparro
Chula Vista, CA – The Chula Vista Elite Athlete Training Center is excited to welcome back U.S. Soccer to campus. This will be U.S. Soccer's first regional minicamp of 2023 at the Women's Youth National Team Under-14 level. A total of 80 athletes will be participating in the training camp which will take place Feb. 2-6, along with 40 staff members. During their time at the CVEATC, U.S. Soccer will have access to our soccer fields, conference spaces, dining services (breakfast, lunch and dinner), overnight stay in our dormitories, and our sports therapy building. U.S. Soccer are frequent visitors to the CVEATC, as they have been training here since we opened in 1995.
80 players from the West Region (California, Oregon, Utah, and Washington) will gather at the CVEATC with the intention of expanding and improving the Women's Youth National Team player pool. The overall objective of the camp is to discover and introduce top talents at the U-14 level into the scouting funnel of the older U-15 to U-20 WYNTs. In addition to expanding the YNT player pool, the scouting and identification structure gives U-14 players more opportunities to understand core principals of the YNT philosophy and to continue their growth and development.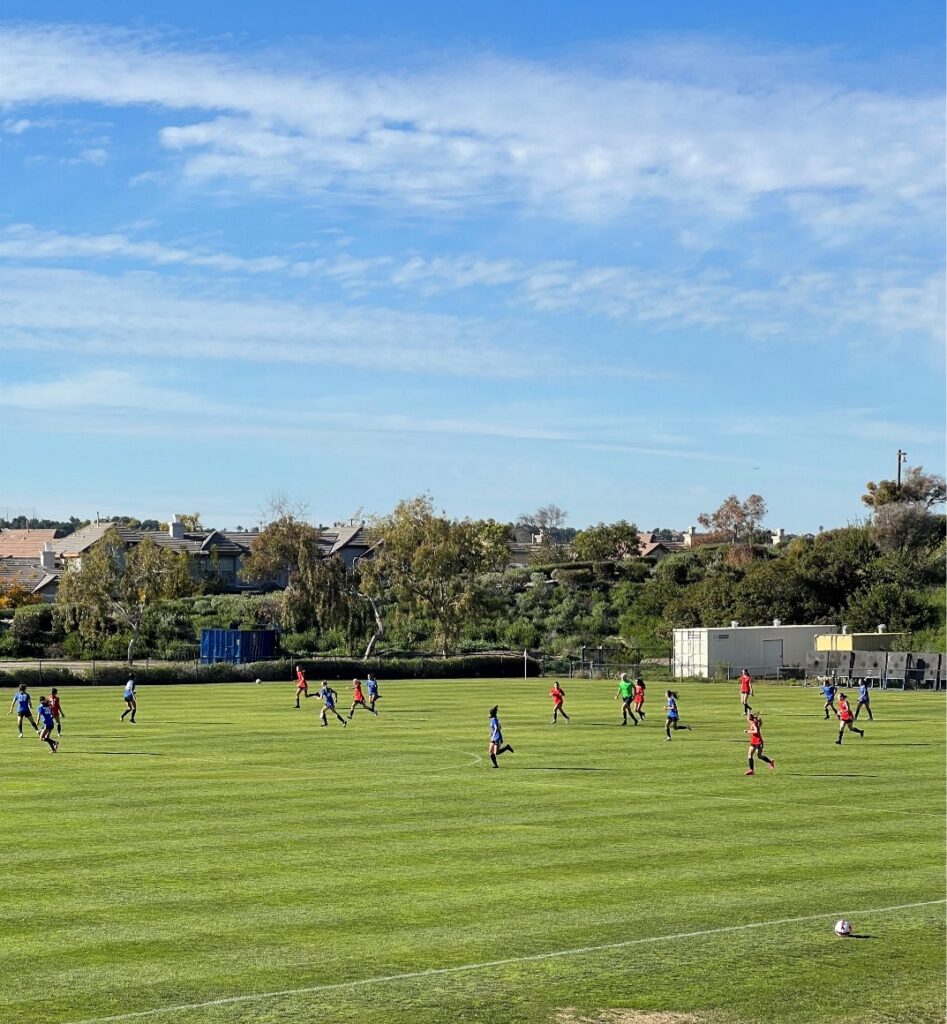 U.S. Soccer Talent ID Manager West Marieke Laurens will oversee the mini-camp alongside Talent ID Director Mirelle van Rijbroek. Meanwhile, Talent ID Managers Lindsay Basalyga (North), Katie Cole (South) and Diana Drake (East) will run the practices. The mini-camp format that the players will be in helps evaluate and motivate high potential players while speeding up their development in an engaging and challenging environment.
The Chula Vista Elite Athlete Training Center would like to congratulate all the players who made the West Region Talent ID roster, and wish U.S. Soccer the best of luck as they continue the growth and development of the Women's Youth National Team player pool.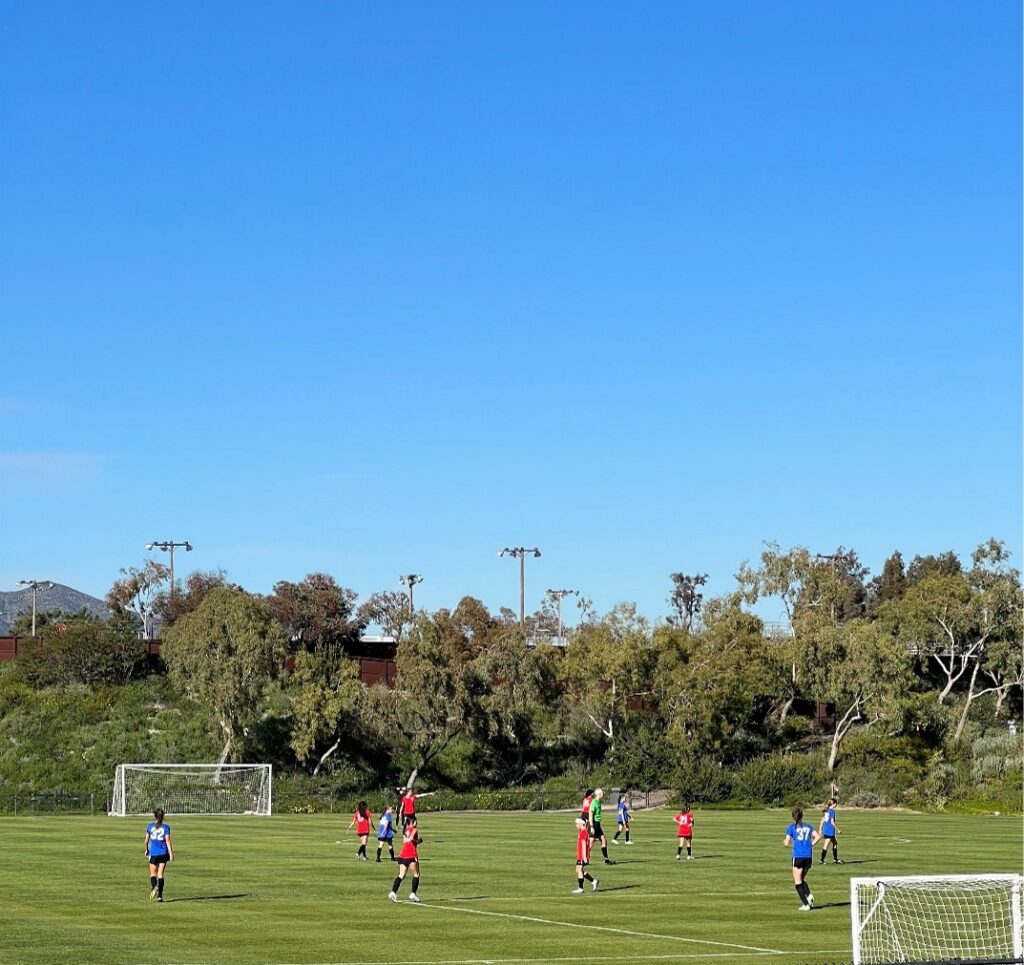 U.S. UNDER-14 GIRLS' REGIONAL TID MINI-CAMP WEST ROSTER BY POSITION:
GOALKEEPERS (8):
Capriana Cuneo (Slammers FC HB Hoge; Newport Beach, Calif.), Camila Haro (SoCal Blues; Rowland Heights, Calif.), Molly McBride (San Juan SC; Folsom, Calif.), Mirta O'Mahony (Albion SC San Diego; San Diego, Calif.), Addison Rudel (SoCal Blues; Aliso Viejo, Calif.), Dahlia Scanlon (Santa Rosa United; Santa Rosa, Calif.), Alexandra Selvaggio (Legends FC; Los Angeles, Calif.), Brooke Volpp (San Diego Surf; Encinitas, Calif.)
DEFENDERS (22):
Tatum Bess (San Diego City SC; San Diego, Calif.), Riley Biddle (San Diego Surf; San Diego, Calif.), Eliana Coder (Seattle United; Cle Elum, Wash.), Jordyn Daniels (San Juan SC; Elk Grove, Calif.), Madison Deal (Crossfire Premier; Woodinville, Wash.), Ellie Deleon (DMCV Sharks; San Diego, Calif.), Avery Halada (Bay Area Surf; San Carlos, Calif.), Addison Hall (Albion SC San Diego; San Diego, Calif.), McKenzie Hawkins (Pac NW; Fox Island, Wash.), Jenna Huynh (San Diego Surf; San Diego, Calif.), Savannah Jackson (SoCal Blues; Huntington Beach, Calif.), Mehr Khera (FC Bay Area Surf; San Jose, Calif.), Andrea Maya (Eagles SC; Newhall, Calif.), Alessia Mirhashemi (San Diego Surf; Rancho Santa Fe; Calif.), Louisa Myerson (Seattle United; Seattle, Wash.), Kayla Oien (Mustang SC; Walnut Creek, Calif.), Amelia Ralph (Los Angeles Surf SC; Pasadena, Calif.), Tierney Roney (San Juan SC; Elk Grove, Calif.), Emerson Salita (MVLA; Los Altos, Calif.), Tamara Sepulbeda (Legends FC; Corona, Calif.), Aiselyn Sia (Legends FC; Moreno Valley, Calif.), Piper Sistek (San Diego Surf; Carlsbad, Calif.)
MIDFIELDERS (29):
Claire Badger (Utah Avalanche; Eagle, Utah), Stella Barajas (Legends FC; La Habra, Calif.), Maci Barlow (Soccer Chance Academy; Portland, Ore.), Lucille Buckholtz (Seattle United; Seattle, Wash.), Karis Buehler (SoCal Blues; Fullerton, Calif.), Kendall Conway (Lamorinda SC; Sonoma, Calif.), Mia Corona (Legends FC; Cypress, Calif.), Breck Dunn (DMCV Sharks; Coronado, Calif.), Gabrielle Ferraro (San Juan SC; Sacramento, Calif.), Mariely Herrera (Legends FC; San Bernardino, Calif.), Teagan Kaefer (MVLA; Los Gatos, Calif.), Chloe Loya (SoCal Blues; San Juan Capistrano, Calif.), Katherine Lu (MVLA; Saratoga, Calif.), Cindy Martinez (Los Angeles Surf; Canoga Park, Calif.), Adryana Molina (Legends FC; Colton, Calif.), Sophia Norton (Bay Area Surf; San Jose, Calif.), Allison Park (MVLA; San Jose, Calif.), Ainsley Puerta (Albion SC San Diego; San Diego, Calif.), Amelia Puerta (Albion SC San Diego; San Diego, Calif.), Kaya Tanaka (Crossfire Premier; Woodinville, Wash.), Macey Tuiolosega (Slammers FC HB Koge; Fountain Valley, Calif.), Mia Urbano (Legends FC; San Bernardino, Calif.), Ixchel Uscanga (Rebels SC; Chula Vista, Calif.), Zoe Vandervelden (San Diego City SC; Murrieta, Calif.), Elena Vera (Davis Legacy SC; Fairfield, Calif.), Avery Williamson (Lamorinda SC; Orinda, Calif.), Sophia Zhang (San Diego Surf; Irvine, Calif.)
FORWARDS (21):
Jenna Bartlett (Eagles SC; Bakersfield, Calif.), Lizette Castellanos (Rebels SC; Chula Vista, Calif.), Denise Cervantes (Beach FC; Inglewood, Calif.), Charlee Cummings (Pac NW; Seattle, Wash.), A'Rianna Ellis (San Diego Surf; Chula Vista, Calif.), Delaney Fraser (Lamorinda SC; Concord, Calif.), Adalyne Garcia (Sporting California; Riverside, Calif.), Mia Gonzalez (SoCal Blues; Chino, Calif.), Katharine Grondalski (San Diego Surf; San Diego, Calif.), Kendra Hansen (Pateadores; Tustin, Calif.), Francesca Johnson (De Anza Force; Daly City, Calif.), Miliani Makasini (Bay Area Surf; Redwood City, Calif.), Samantha Maudsley (Utah Avalanche; Kaysville, Utah), Felicity Nguyen (SoCal Blues; Corona, Calif.), Lola Puccio (San Diego City SC; San Marcos, Calif.), Ryan Reynolds (Legends FC; Victorville, Calif.), Addalynn Rodriguez (SoCal Blues; Irvine, Calif.), Liliana Rubio (Lamorinda SC; Fresno, Calif.), Reid Van Wagoner (San Diego Surf; Carlsbad, Calif.), Mckenna Whitham (MVLA; Dublin, Calif.), Jordyn Williams (Washington Premier FC; Tacoma, Wash.)
For more information on U.S. Soccer's U-14 Girls West Region Talent ID Mini-Camp. Follow the link bellow: