By Nick Gasparro
Chula Vista, CA – The Chula Vista Elite Athlete Training Center is happy to welcome back U.S. Soccer to campus for the second U-14 West Region Talent ID Camp of 2023. This time around, it's the boys turn, as the best U-14 male soccer players from the West region will gather at the CVEATC with the hopes of being scouted into the U.S. U-15 Boy's Youth National Team. A total of 80 players will be participating in the mini-camp, accompanied by 40 staff members, which begins on February 16 – 20. During their time at the CVEATC, U.S. Soccer will have access to our soccer fields, conference spaces, dining services (breakfast, lunch, and dinner), overnight stay in our dormitories, and our sports therapy building. U.S. Soccer are frequent visitors to the CVEATC, as they have been training here since the facility opened in 1995.
The objective of U.S. Soccer's mini-camp at the CVEATC is to improve the Men's Youth National Team player pool and introduce these young players into the scouting funnel of the older U-15 to U-20 MYNT's. All 80 players were born in 2009 and come from either Arizona, California, Nevada, Oregon, Utah, or Washington.
U.S. Soccer's Talent ID Director Tony Lepore will be overseeing the camp. Lepore will be accompanied by Talent ID Managers Gabe Farfan (West), Rob Irvine (East), and Chris Kranjc (South). U-15 MYNT head coach Tom Heinneman will also be in attendance to check out the action, along with several Youth National Team scouts from across the Western U.S
In addition to expanding the YNT player pool, the scouting and identification structure gives U-14 players more opportunities to understand core principals of the YNT philosophy and to continue their growth and development. The mini-camp format that the players will be in helps to evaluate and motivate them while speeding up their development in an engaging and challenging environment. The program also helps U.S. Soccer's national network of scouts by improving their education and development while also improving the federations connections with clubs across the country.
The Chula Vista Elite Athlete Training Center would like to congratulate all the players who made the West Region Talent ID roster, and wish U.S. Soccer the best of luck as they continue the growth and development of the Men's Youth National Team player pool.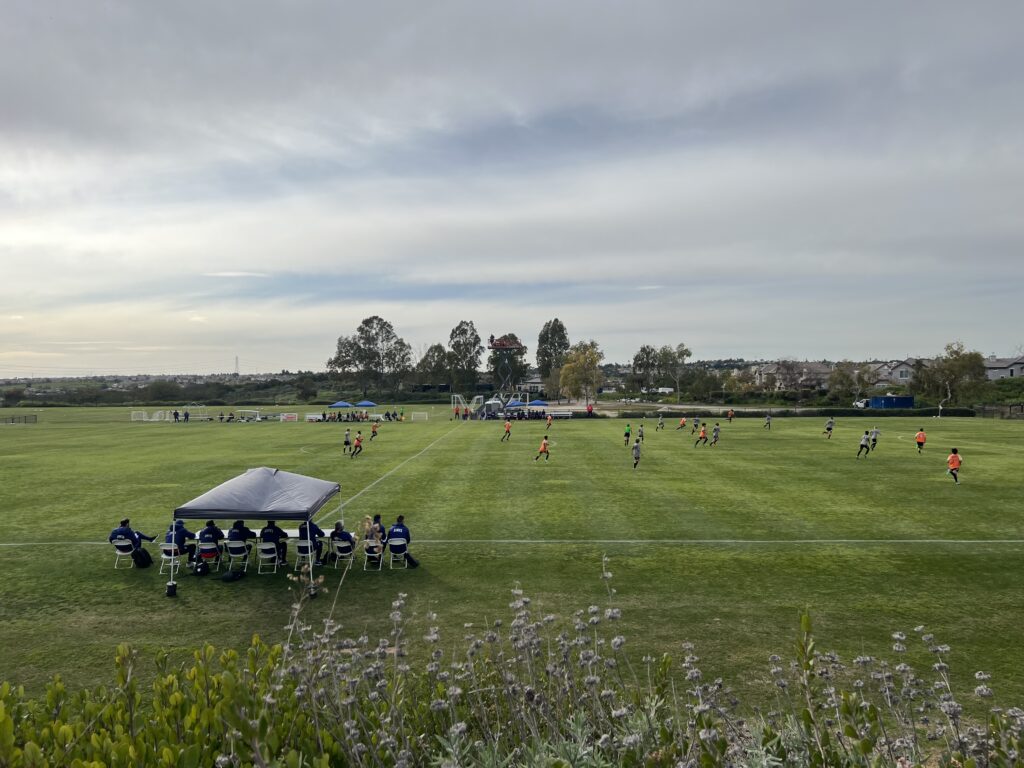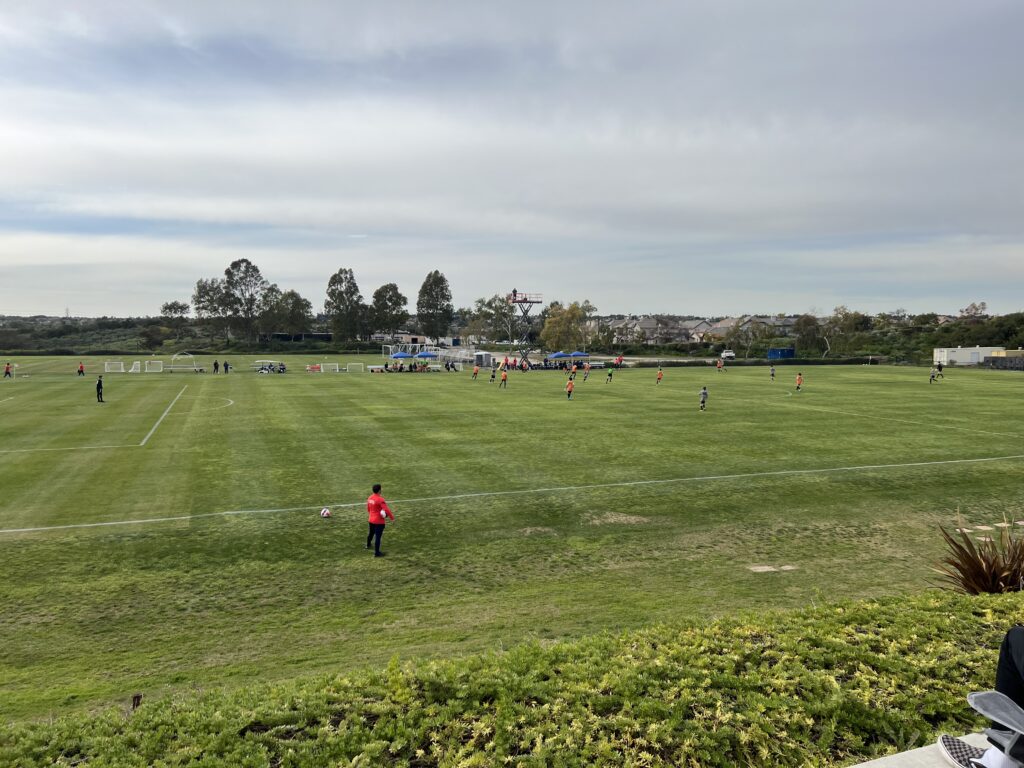 U.S. UNDER-14 BOYS' REGIONAL TID MINI-CAMP WEST ROSTER BY POSITION:
GOALKEEPERS (8): Tyler Adams (Washington Premier FC), Jacob Aguilar (Los Angeles Galaxy), Marcelo Avalos (San Jose Earthquakes), Anthony Juarez (Los Angeles FC), Oliver Lopez Aceves (Real Salt Lake – Arizona), Benjamin Robertson (Portland Timbers), William Walker (San Diego Surf SC), Matthew White (Breakers FC)
DEFENDERS (24): Lucas Angelbeck (Washington Timbers FC), Xavier Argueta (Los Angeles SC), Landon Booth (Pacific Northwest SC), Max Bramwell (Portland Timbers), Edward Chadwick (Los Angeles Galaxy), Isaiah Claverie (Legends FC), Tyson Espy (Los Angeles FC), Immanuel Ewing (ALBION SC Merced), Azyk Gomez-Carmona (Los Angeles FC), Duncan Green (Seattle Sounders FC), Dylan Guerina (Los Angeles Galaxy), Jaxson Hall (Real Salt Lake – Arizona), Jaxson Herbert (Phoenix Rising FC), Nicholas Juarez (San Diego Surf SC), Mateo Mclean (Los Angeles Galaxy), August Nystrom (Portland Timbers), Justin Olmos (Los Angeles FC), Wesley Peters (Eastside FC), Linkon Ream (Real Salt Lake City), Edgar Rodriguez (San Jose Earthquakes), Woltjer Rojas (San Jose Earthquakes), Roi Shalon (Breakers FC), Preston Thao (Sacramento Republic), Anders Theurer (Sparta United SC)
MIDFIELDERS (29): Oscar Araiza Rojas (ALBION SC Merced), Cristiano Briceno (FC Bay Area Surf), Luke Chamberlain (ALBION SC San Diego), Alfredo Chavez (Los Angeles FC), Bryan Cisneros (Washington Premier FC), Jesus Cota Monzon (Real Salt Lake – Arizona), Joaquin Cunningham (Los Angeles Galaxy), Noah Dasilva (Real Salt Lake – Arizona), Abraham Frick (Portland Timbers), Victor Garcia (ALBION SC San Diego), Jonah Giorgis (Real Salt Lake – Arizona), Gerson Huertero (Las Vegas Sports Academy), Paolo Hurtado Martinez (Seattle Sounders FC), Levi Katsell (ALBION SC San Diego), Tyrone Knight (ALBION SC Merced), Ronan Leeming (Seattle Sounders FC), Rowan Martin (Real Salt Lake City), Chadwell Mima (Silicon Valley Soccer Academy), Anthony Munoz (Los Angeles FC), Sebastian Siegler (SC del Sol), Gabriell Sorto (Ventura County Fusion), Kaedren Spivey (San Jose Earthquakes), Kyota Tani (Pateadores SC), Renden Thomas (LAFC So Cal Youth Club), Christian Trelles (San Francisco Glens), Isaac Ventura (Ballistic United), Cesar Villalba (Los Angeles FC), Jordan Villanueva (Portland Timbers), Braeden Vitelli (Atletico Futbol)
FORWARDS (19): Mathis Albert (Los Angeles Galaxy), Warren Boyce (Sacramento Republic FC), Anthony Capetillo Hernandez (Real Salt Lake – Arizona), Elijah Cook (Legends FC), Elias Douratsos-Walker (Portland Timbers), Hudson Garner (City SC), Kengo Horike (Los Angeles FC), Enzo Martino (Park City Red Wolves SC), Aaron Medina (Los Angeles Galaxy), Omar Mendez (ALBION SC San Diego), Julian Nunez-Corona (Sacramento Republic), Jaime Ontiveros Jr (Breakers FC), William Ostrander (San Jose Earthquakes), Ashton Riggs (Mt. Rainier Football Club), Darian Rus (Los Angeles FC), Oscar Santana (Crossfire Premier SC), Boston St. Claire (Los Angeles FC), Leiston Stoddard (Washington Premier FC), Jorge Torres Perez (San Jose Earthquakes)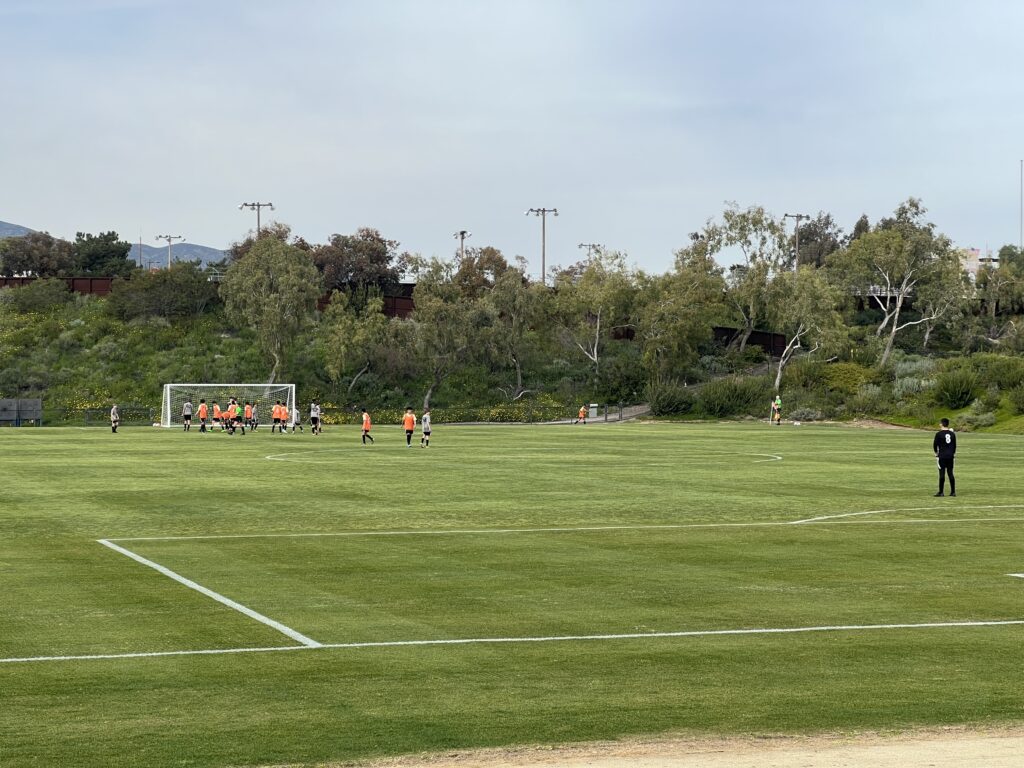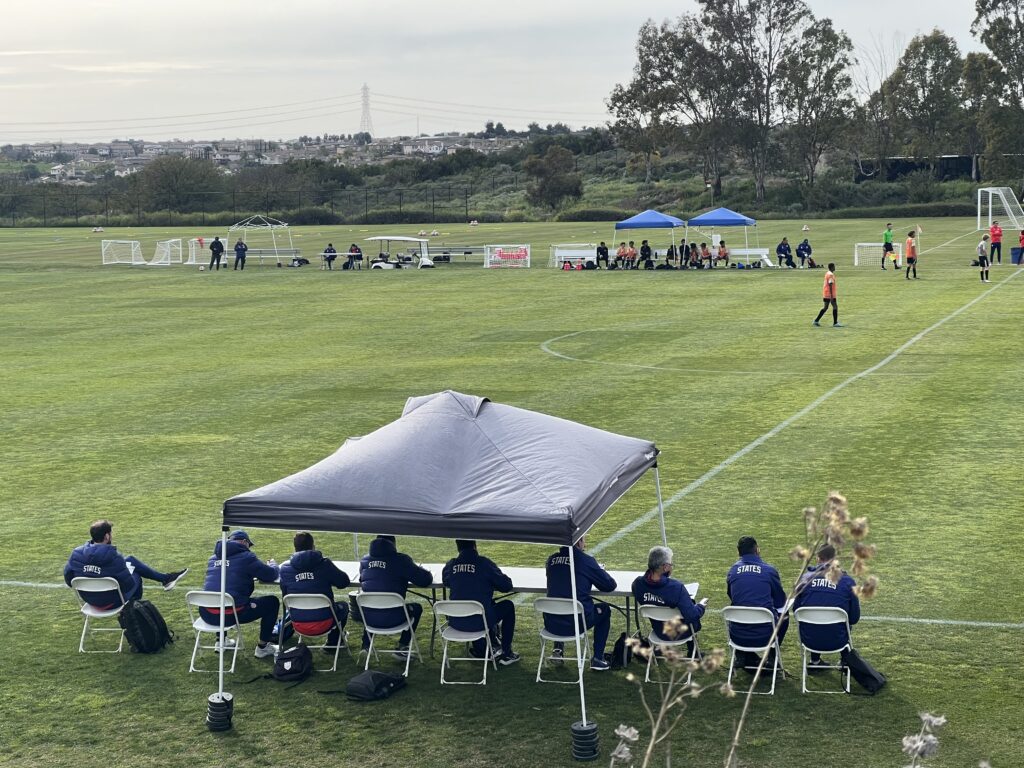 For more information on U.S. Soccer's U-14 West Region Talent ID Mini-Camp, follow the link bellow: