Nick Gasparro
Chula Vista, CA – The Chula Vista Elite Athlete Training Center is thrilled to host the 2023 North America Olympic and Paralympic Week which takes place April 4-7. The North America Olympic and Paralympic Week is a great opportunity to promote sports among the youth and to unite the community around the values of citizenship and sport. During their stay at the CVEATC, those participating in the festivities will have access to our dining services (breakfast, lunch, and dinner), overnight stay in our dormitories, and the Easton Archery Center which is where the judo training will be taking place.
Over 120 kids from French schools across the United States came together to learn about the sport of Judo from elite American and French athletes, including 2012 Olympic bronze medalists Marti Malloy (USA) and Gevrise Emane (FRA), 2000 Olympic silver medalist Larbi Benboudaoud (FRA) and Tokyo Olympian Nina Cutro-Kelly (USA) and Paralympian Robert Tanaka (USA). The theme of this year's Olympic and Paralympic Week is social and physical inclusion, as the event will see the participation of sports organizations serving athletes with developmental disabilities.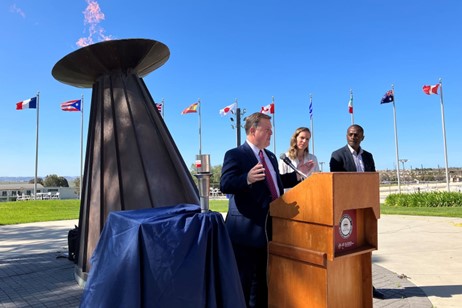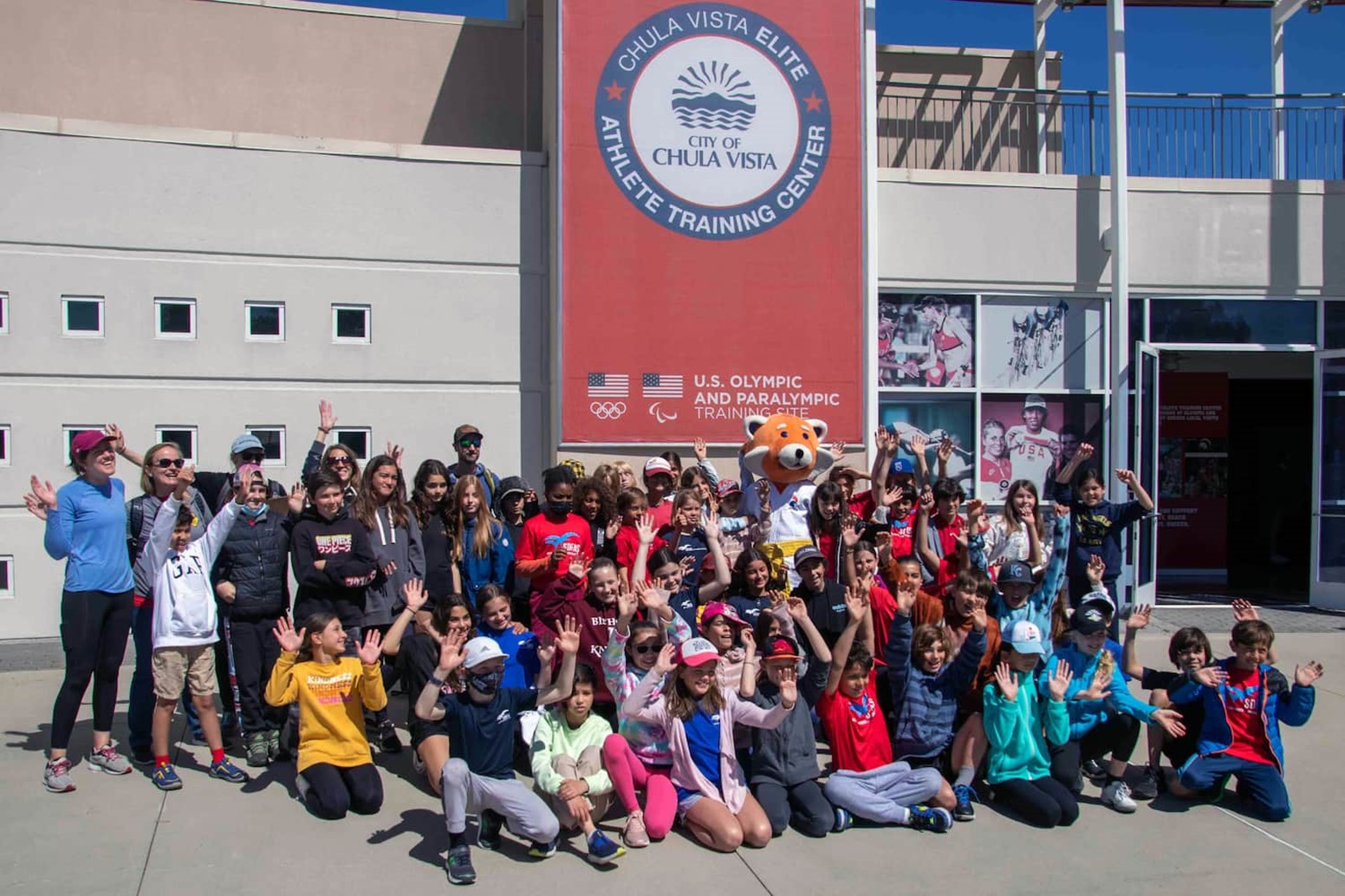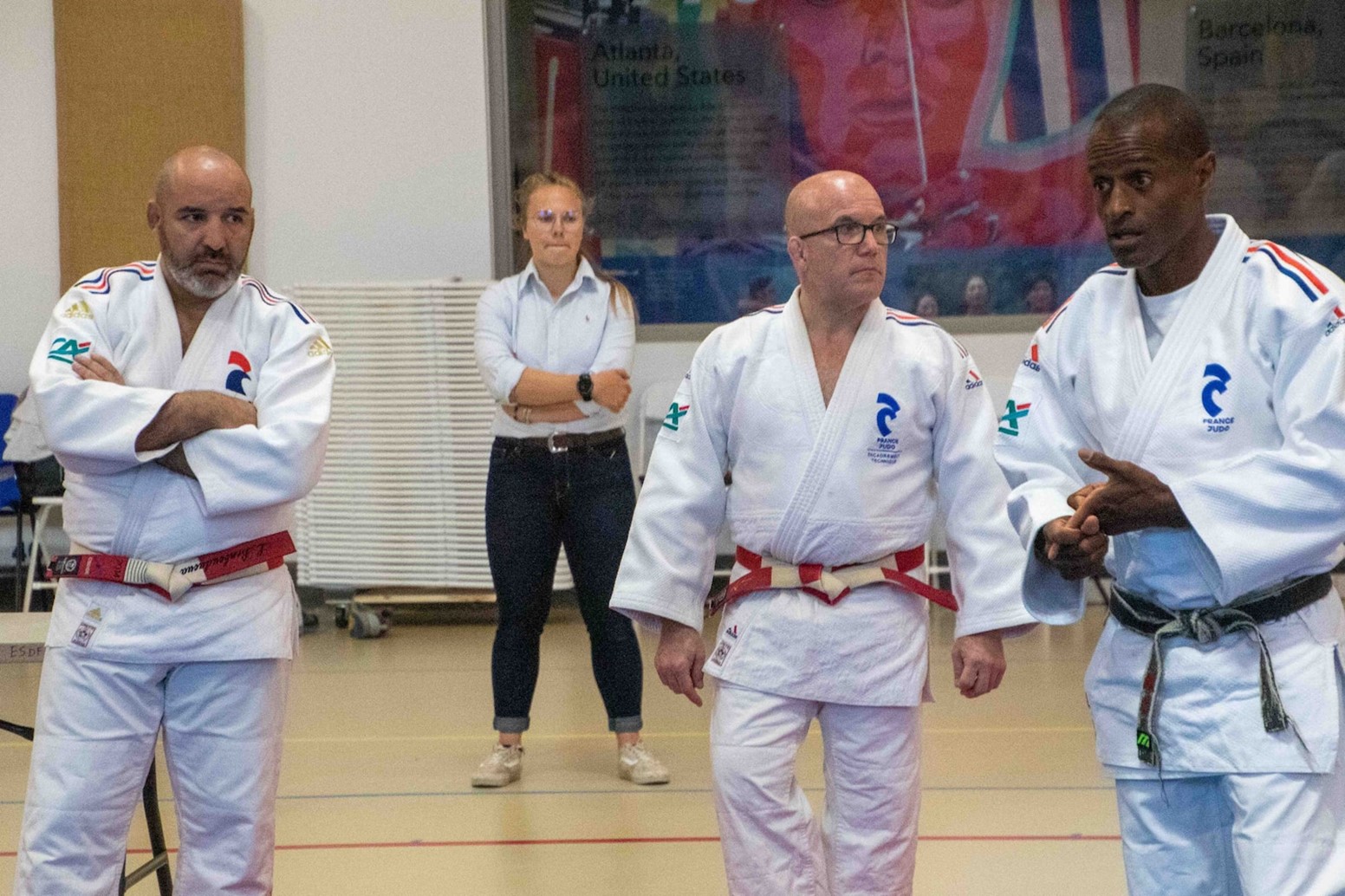 With the Paris 2024 and Los Angeles 2028 Olympic and Paralympic Games right around the corner, USA Judo along with the French Judo Federation came together to show their expertise in teaching judo in schools in North America. "Judo can be practiced standing up, on the ground. Our goal is to bring all the community together," said Herve Aka, executive manager for France Judo in North America and the organizer of Olympic and Paralympic week.
The Opening Ceremony of the event took place on Tuesday 4/4 and featured guest like the Mayor of Chula Vista John McCan, French Consul General for the Los Angeles French Consulate Julie Duhaut-Bedos, as well as officials from the Chula Vista & San Diego mayors' offices.
The goal of the 2023 North America Olympic and Paralympic Week is to raise awareness of Olympic values such as friendship, excellence, respect, courage, determination, inspiration, and equality. It also aims to change the way young people look at disability through the discovery of para sports and promote sports activities for people of any age, social background, and health condition.