By Nick Gasparro
Chula Vista, CA – The Chula Vista Elite Athlete Training Center would like to wish everyone a happy Earth Day. Earlier in the week, one of our resident athletes, Alena Olsen, a member of the U.S. Women's Rugby Sevens National Team, turned an idea into a reality by putting up a "Going for Green" Informational booth inside our Champions Food Hall. Athletes and staff members who stopped by the booth learned about the importance of composting. Alena was joined by Robert Coleman, a Sustainability Specialist for the City of Chula Vista.
"I spend basically ¾ of my life at the CVEATC and it's hard not to notice how much food is wasted, so this has been on my mind for a while." Said Alena Olsen when asked how she came up with the idea of having a "Going for Green" Info booth inside the CVEATC Champions Food Hall, "Earth Day gives me extra motivation to plan something community oriented and the dining hall is like the athletes common area, so it made sense to plan this initiative here in order to make it easier for athletes to learn about implanting sustainable action on a day-to-day basis."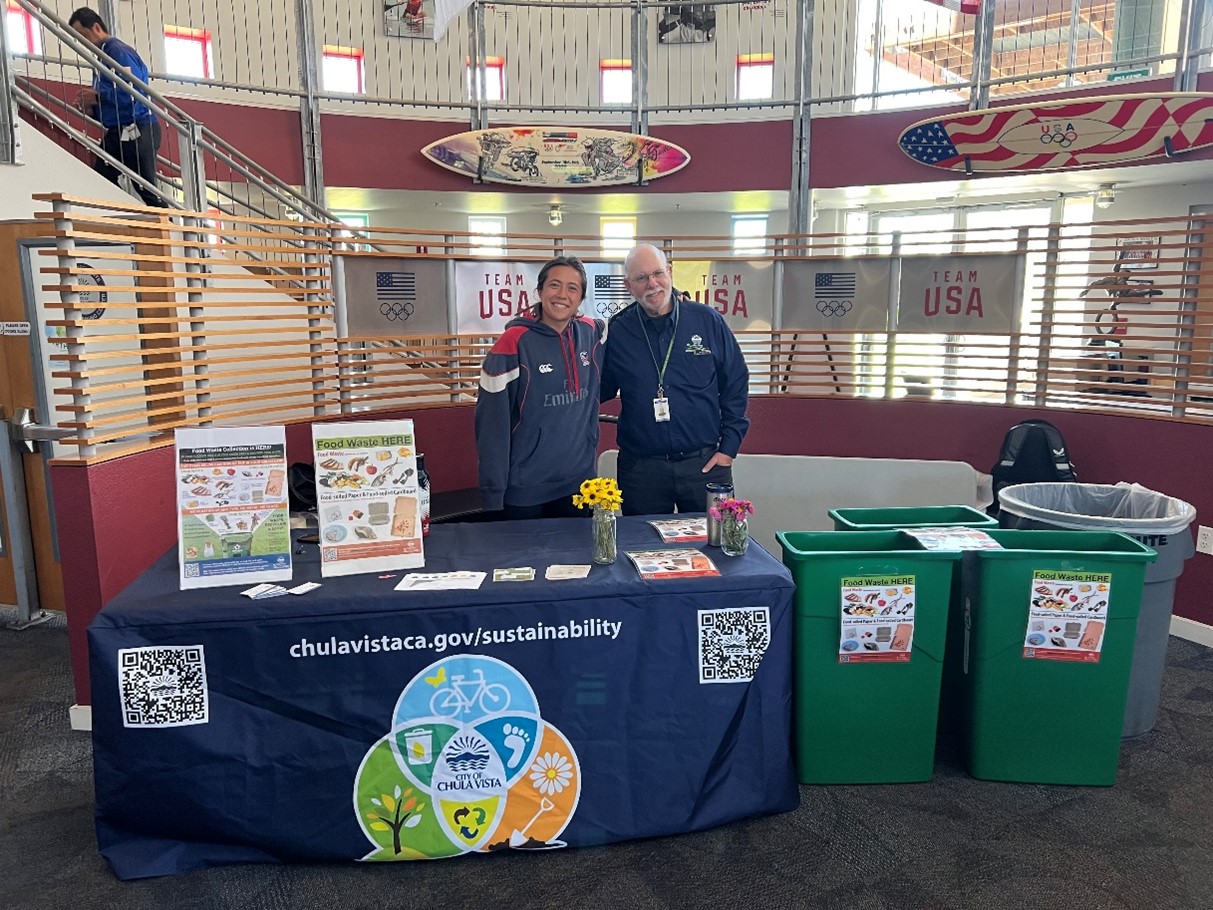 In compliance with California state law (SB – 1383), all residential food waste, food-soiled paper, food-soiled cardboard, and yard waste will all be collected together. This means that Chula Vista residents will now have to separate, collect, and empty food scraps and waste into a waste container moving forward (green cart). Beginning January 1, 2024 Tier two business like the CVEATC will be required to donate the maximum amount of edible food they would otherwise dispose of, to food recovery organizations.
"Athletes are in a very influential position which gives us a unique opportunity to lead on climate action," said Alena, "This specific event was successful in that it brought back reusable cups into the dining hall, and we diverted 30 gallons of food waste from the landfill to be turned into compost. I think the event also showed the facility and staff how easy it would be to implement this on a more permanent basis."
About Earth Day
Every year on April 22 Earth Day is celebrated to mark the anniversary of the birth of the modern environmental movement in 1970. The first ever Earth Day in 1970 helped provide a voice to the movement and put environmental concerns on the front page. It wasn't until 1990 that Earth Day went global, mobilizing 200 million people in 141 countries and lifting environmental issues onto the world stage. Earth Day 1990 also gave a huge boost to recycling efforts worldwide and helped pave the way for the 1992 United Nations Earth Summit. Today, Earth Day is widely recognized as the largest secular observance in the world, marked by more than a billion people every year as a day of action to change human behavior and create global, national, and local policy changes.
To learn more about how to reduce food waste in your life/community follow the link below: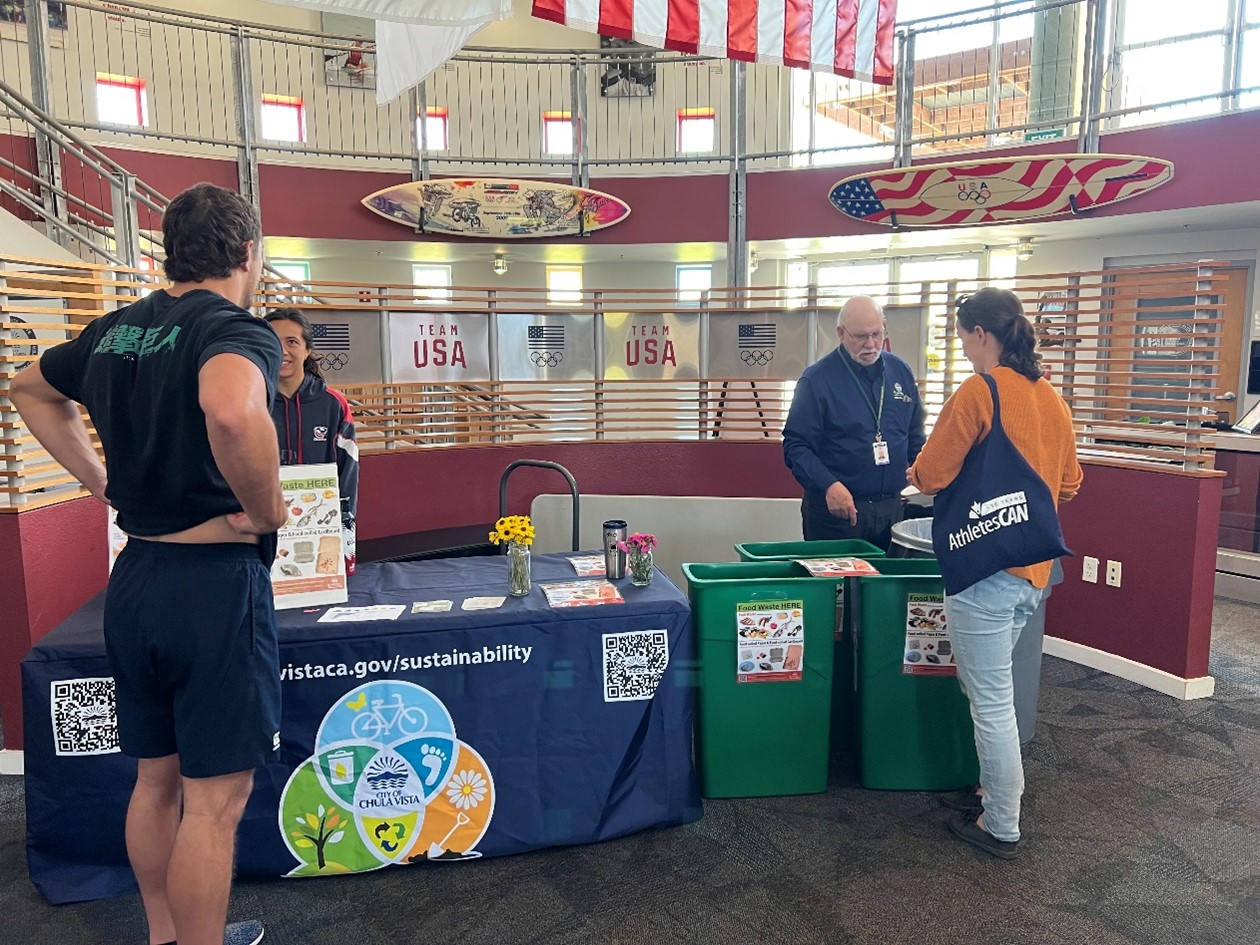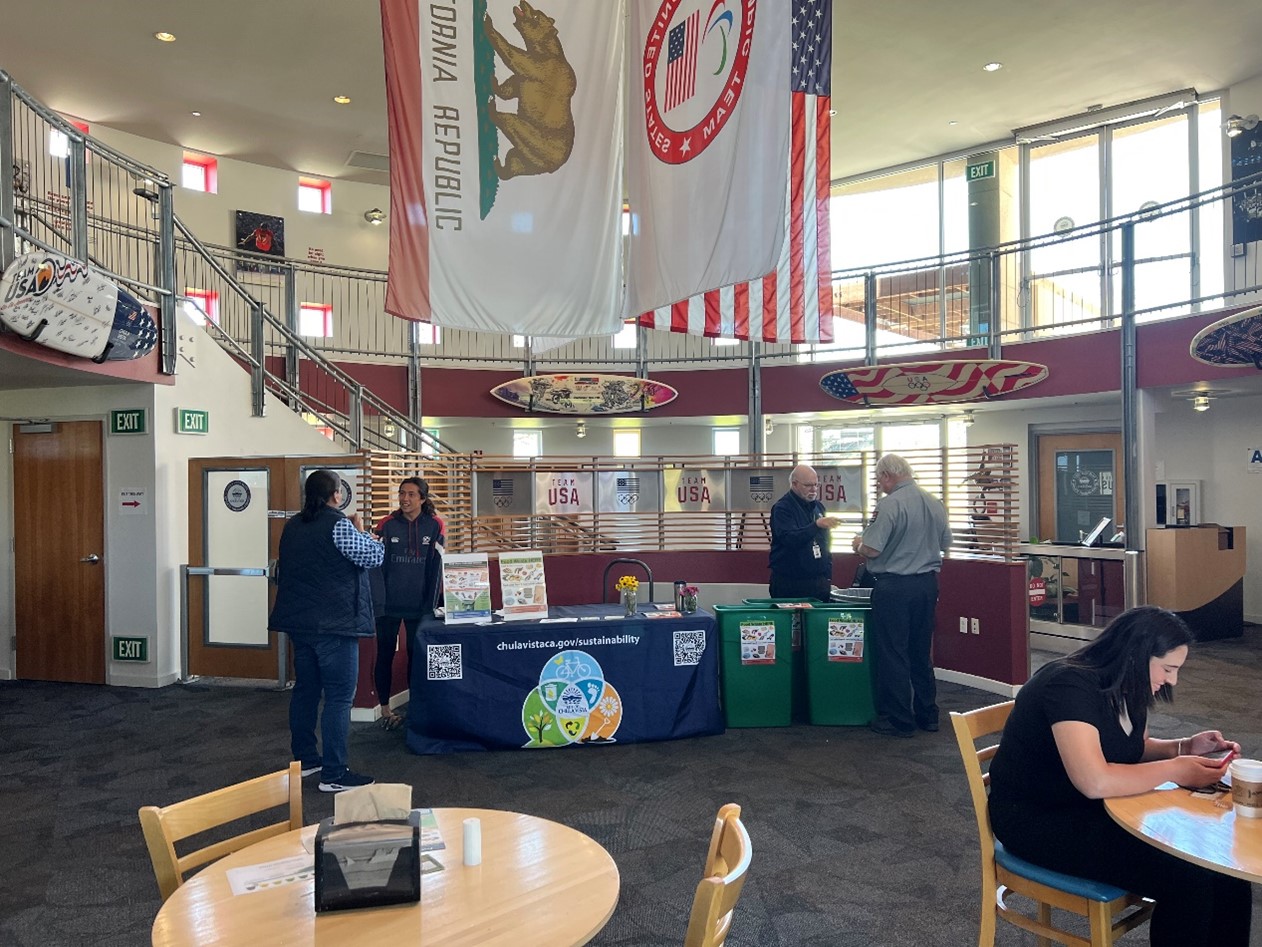 About the Chula Vista Elite Athlete Training Center
The Chula Vista Elite Athlete Training Center opened in 1995 and sits on 155 acres in Chula Vista, San Diego County, with world class athletic facilities, housing, and dining. An official United States Olympic and Paralympic Training Site, utilized by athletes who live, train, and eat on campus 365 days a year. The training camps, clinics, events, and resident programs include over 20 Olympic, Paralympic, and emerging sports across all elite levels. Go to trainatchulavista.com to learn more and train where making dreams come true is our passion!