By Nick Gasparro
Chula Vista, CA – The U.S. Women's Beach Soccer National Team (Beach WNT) is making waves as they gather for a crucial training camp at the Chula Vista Elite Athlete Training Center. Head coach Morgan Church has assembled a talented roster of 16 players who are eager to refine their skills and build team chemistry. The camp comes on the heels of the disappointing news of the cancellation of the ANOC World Beach Games, originally scheduled to be held in Bali in August. Undeterred, the team is now setting its sights on other international opportunities outlined by Beach Soccer Worldwide. This is the second training camp at the CVEATC in 2023 for the Beach WNT, and we are thrilled to have them back!
Training Camp Details:
From July 5th to July 10th, the CVEATC will be abuzz with the intense preparations of the Beach WNT. This carefully selected venue offers state-of-the-art facilities and a conducive environment for the team's rigorous training sessions. During their stay at the CVEATC, U.S. Beach Soccer will have access to our beach soccer courts, gym, conference spaces, dining services (breakfast, lunch, and dinner), and overnight stay in our dormitories.
Cancellation of the ANOC World Beach Games:
The team's original objective was to fine-tune their performance ahead of the ANOC World Beach Games in Bali. Unfortunately, the competition was officially canceled by the Association of National Olympic Committees (ANOC), presenting a significant setback for the Beach WNT. However, U.S. Soccer remains undeterred and is now actively exploring alternative competitive opportunities as per the Beach Soccer Worldwide international calendar.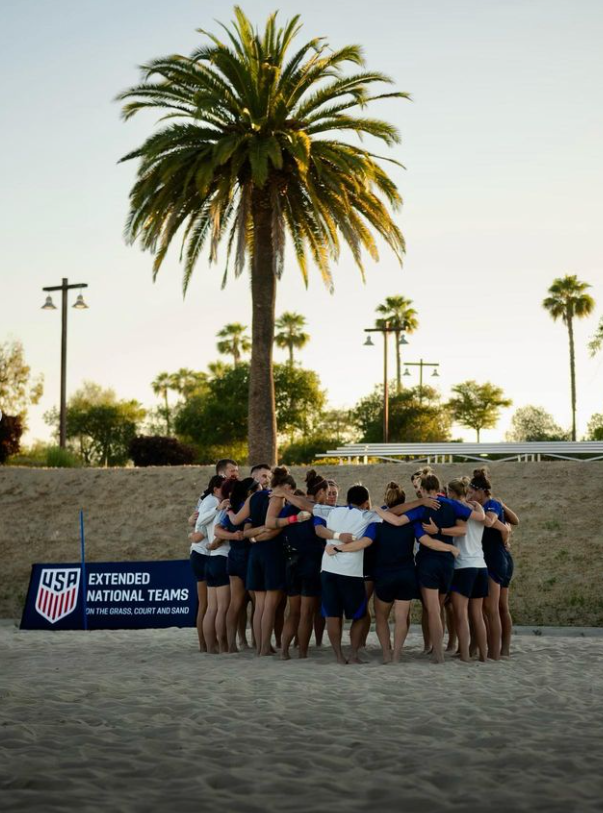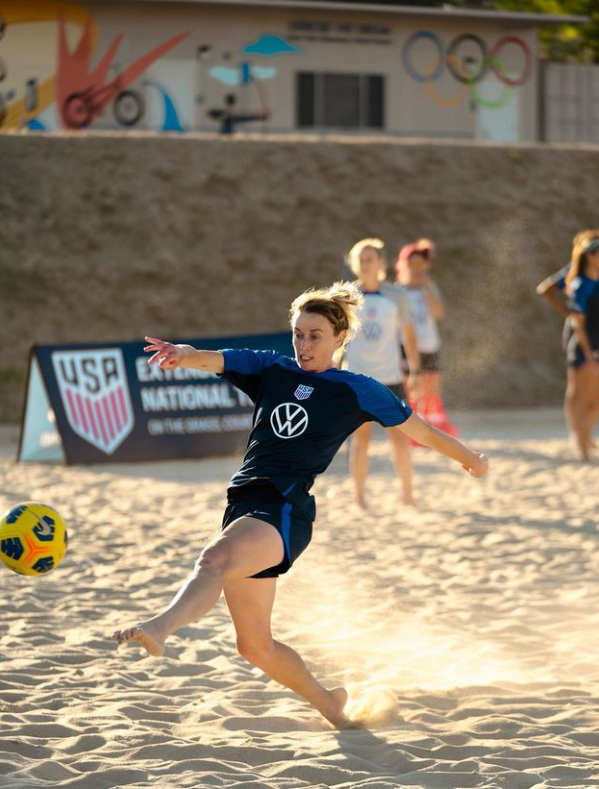 Roster Highlights:
The roster for the training camp boasts a formidable lineup of experienced players, showcasing the team's depth and talent. Co-captains Jeane Sunseri-Warp and Ali Hall lead the charge, providing leadership and experience on the sand. Additionally, the team includes notable individuals such as Lauren Leslie and Kilee Quigley, both recognized as the team's all-time leading scorers. Skilled goalkeeper Melissa Lowder adds a formidable presence between the posts, while other accomplished players like Gabriella Batmani, Hannah Adler, and Nikki Haimes contribute to the team's overall strength.
Conclusion:
As the U.S. Women's Beach Soccer National Team gathers at the CVEATC, their determination to overcome the disappointment of the canceled ANOC World Beach Games is palpable. With a talented and committed roster, the team is focused on seizing new international opportunities, as they aim to continue their successful journey in the world of beach soccer. The rigorous training camp at the CVEATC will serve as a vital stepping stone for the team's future endeavors, ensuring they are primed and ready to compete on the global stage.
U.S. WOMEN'S BEACH SOCCER NATIONAL TEAM ROSTER
GOALKEEPERS (3): Gabriella Batmani (San Jose, Calif.), Melissa Lowder (San Diego, Calif.), Vanessa Amaral (Union City, Calif.)
DEFENDERS (6): Hannah Adler (Oak Park, Calif.), Makenzie Chronopoulus (Yucaipa, California), Ali Hall (Chicago, Illinois), Kelly Garzon (Fresno, Calif.), Jeane Sunseri-Warp (San Jose, Calif.), Vanessa Valentine (Encinitas, Calif.)
FORWARDS (7): Nikki Haimes (Orlando, Fla.), Tori Huber (Spotsylvania, Virginia), Rachel Hunter (Raleigh, North Carolina), Danielle Kovacevic (Grand Rapids, Michigan), Lauren Leslie (Pasedena, Calif.), Kilee Quigley (Salt Lake City, Utah), Ashley Triplett (Virginia Beach, Va.)