By Nick Gasparro
Chula Vista, CA – The LA Galaxy's Elite Residential Camp at the Chula Vista Elite Athlete Training Center offers a unique opportunity for young soccer players to receive top-level training and development. With a curriculum designed to mirror the coaching methods used by the LA Galaxy and it's Academy teams, this intensive weeklong camp focuses on technical and tactical skills, creativity, match awareness, and game-related discussions. The camp aims to identify and nurture talented individuals who may have the potential to join prestigious programs like the Galaxy Discovery Program, LA Galaxy Academy, LA Galaxy II, or even the LA Galaxy first team itself.
Skill Level and Selection Process:
To maintain a competitive environment and ensure that participants meet the intermediate/advanced skill level, players are required to provide their playing history during the registration process. Each player's application is carefully reviewed, and communication regarding acceptance is sent accordingly. In cases where a player does not meet the skill level requirement, the LA Galaxy Youth Programming staff will personally reach out to the guardian to explore more suitable youth program options. A refundable deposit is collected during the application process to secure a spot at the camp.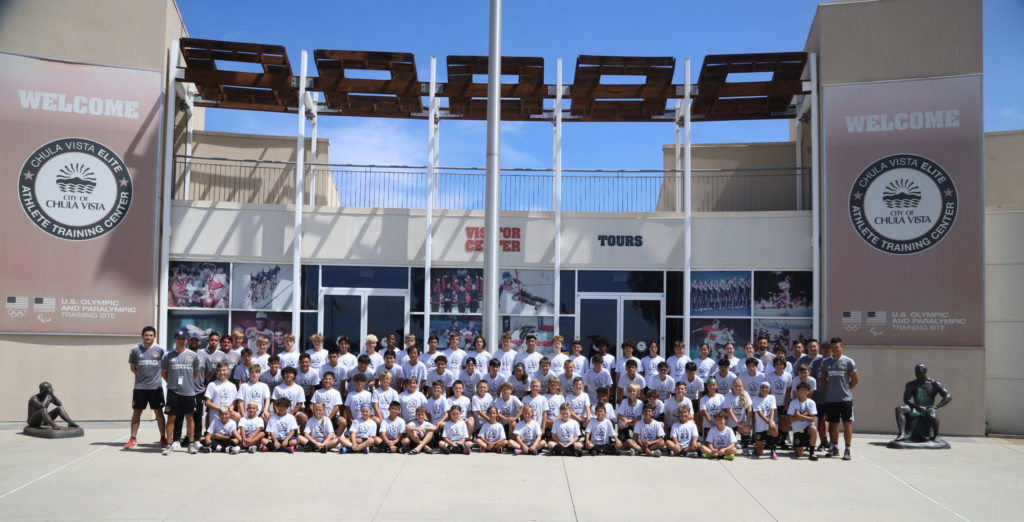 Camp Details:
The Elite Residential Camp offers a comprehensive program that combines specialized on-field and off-field training sessions. The focus is on honing technical abilities, improving tactical understanding, and fostering creativity in players. Led by experienced coaches, the training sessions are designed to challenge and push participants to reach their full potential. The coach-to-camper ratio is maintained at an optimal level of 15:1, ensuring personalized attention and quality instruction for each participant.
Participant Details:
The camp is open to boys and girls between the ages of 10 and 16. It caters to competitive, advanced, and elite players who have excelled in their respective leagues or programs. Examples of suitable skill levels include Flight 1, Silver Elite, ECNL, MLS Next, or equivalent levels. By bringing together players of similar skill sets, the camp creates a high-performance environment where participants can learn from each other and elevate their game.
Venue and Dates:
The Elite Residential Camp takes place at the Chula Vista Elite Athlete Training Center, a world-class facility known for hosting various elite sporting events. This exceptional training center provides the ideal environment for players to immerse themselves in a professional setting and optimize their development. The camp is scheduled to run from July 9th to 14th, allowing participants to fully commit to the intensive training regimen and make the most of their experience.
Conclusion:
The LA Galaxy's Elite Residential Camp at the Chula Vista Elite Athlete Training Center represents a fantastic opportunity for young soccer enthusiasts to receive top-level training and unlock their full potential. With a curriculum that mirrors the coaching methods of the professional LA Galaxy and Academy teams, participants can expect a comprehensive program designed to improve their technical skills, tactical understanding, and overall game awareness. By providing a competitive environment and a high coach-to-camper ratio, the camp ensures personalized attention and optimal learning outcomes.
 Follow the link for more information on LA Galaxy Youth