By Nick Gasparro
Chula Vista, CA – As we mark the one-year countdown to the highly anticipated Opening Ceremony of the Paris 2024 Olympic Games, the world is brimming with excitement and anticipation. The Olympics, with its rich history of uniting nations through sport, represents an unparalleled celebration of athletic excellence and the indomitable human spirit. With Paris set to host this grand event, athletes and sports enthusiasts alike are eagerly preparing for a spectacle that promises unforgettable moments and inspiring displays of talent.
A Global Showcase of Talent
The Paris 2024 Olympic Games, scheduled to begin a year from today – July 26, 2024, will serve as a global showcase of talent, bringing together athletes from diverse backgrounds and disciplines. Over 206 countries will compete in 32 breathtaking sports, each representing the dedication, hard work, and passion of its participants.
Fostering Unity and Friendship
The spirit of the Olympics goes beyond competitive rivalries. It is a celebration of unity, friendship, and camaraderie among nations. Take American bobsledder and four-time Olympian Kaillie Humphries, for instance. Having witnessed her teammates' determination and resilience firsthand, she says, "I'll be cheering on all Team USA athletes, but will hold a special place for all the ones I've met and trained alongside personally here at the CVEATC." The Games serve as a powerful reminder that, despite our differences, sport has the power to unite us and transcend barriers.
Inspiring New Generations
As we draw nearer to the Paris Olympics, young athletes across the globe are witnessing the determination and dedication of their sporting heroes. Alena Olsen, a member of the U.S. Women's Rugby Sevens team, shares, "Sport psychology has played a massive role in maintaining my ability to enjoy what I do, building resilience to inevitable failure and rejection in this environment while continuing to explore how to become a better player and person." The Games will undoubtedly ignite a spark of inspiration in the hearts of many, motivating the next generation of athletes to pursue their dreams and strive for greatness.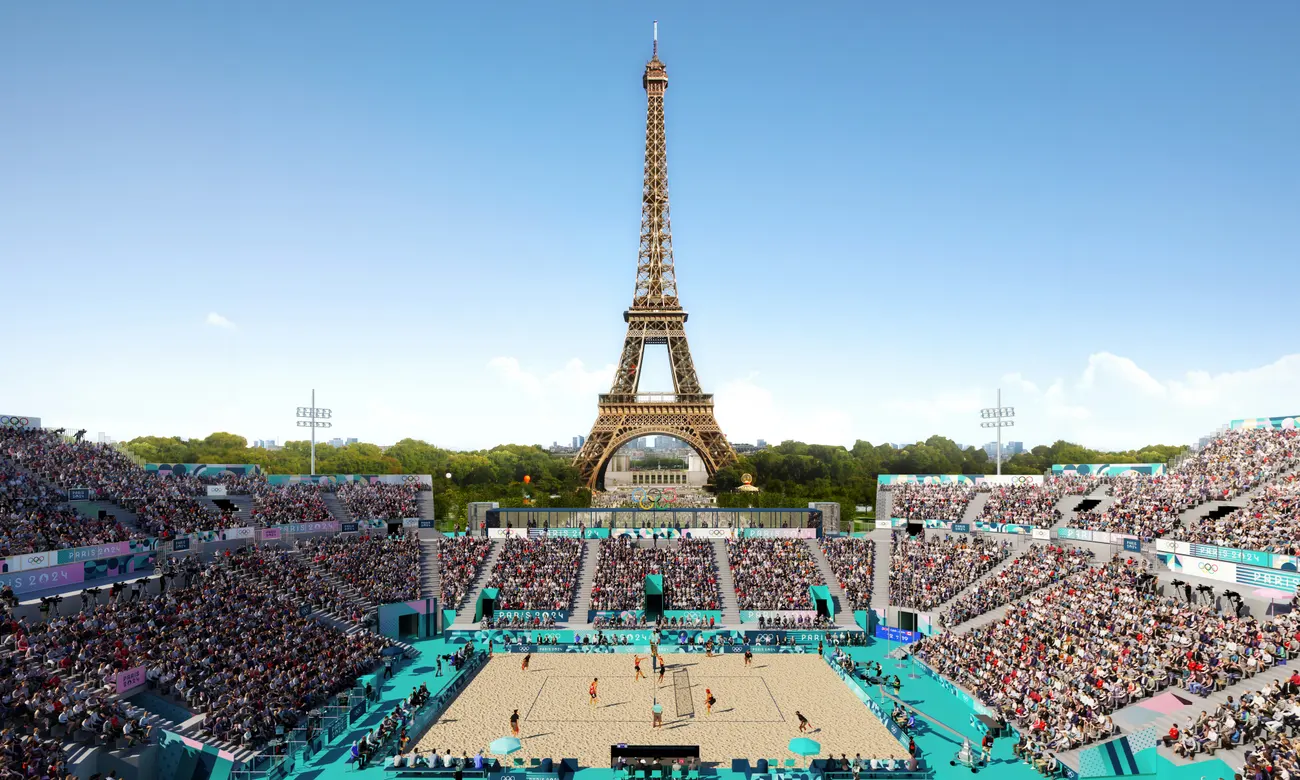 A Platform for New Heroes
Every Olympic Games introduces us to new sporting heroes who capture our imagination and admiration. As we approach the Paris Games, we anticipate the rise of new stars whose stories of hard work and dedication will motivate generations to come. These athletes will embody the Olympic spirit, proving that dreams can be realized through passion, perseverance, and belief in oneself.
A Chance for Redemption
For athletes who have experienced setbacks or disappointments on their journey, the Paris Olympics represent a chance for redemption. Humphries remarks, "I am really excited to cheer on the USA women's Rugby Team at Paris 2024. I've been able to see firsthand how hard they work, the injuries they've overcome, and the daily mental struggles with pushing their limits to be the best." The one-year mark serves as a reminder that hard work, perseverance, and resilience can turn setbacks into steppingstones towards success. Athletes will seize this opportunity to give their all, striving to make their nations and supporters proud.
Conclusion
As we stand one year out from the Paris Olympic Games, the anticipation is palpable. The world awaits a spectacle that will celebrate the unyielding human spirit, athletic prowess, and the pursuit of excellence. The Games will serve as a beacon of hope, inspiring generations to come and fostering a sense of unity and sportsmanship among nations. Let us embrace this historic moment with open hearts and unite in cheering on the athletes who will grace the world stage, pursuing their Olympic dreams.