By Nick Gasparro
Chula Vista, CA – On Tuesday, September 26, 2023, Mayor John McCann will take center stage at the Chula Vista Elite Athlete Training Center to deliver the annual State of the City Address. This highly anticipated event will provide citizens with an opportunity to gain insight into the city's progress over the past year and the ambitious plans for its future.
When and Where
The 2023 State of the City Address will take place from 6:00 pm to 7:30 pm at the Chula Vista Elite Athlete Training Center. The address will provide an update on various critical aspects of Chula Vista's development, including the Bayfront, infrastructure enhancements, and city services.
A Year of Achievements
During the event, Mayor McCann will highlight the significant accomplishments of Chula Vista throughout the past year. This will serve as a reflection of the city's continued dedication to growth and improvement. From economic developments to advancements in public services, residents can expect to hear about the milestones that have shaped Chula Vista into the vibrant community it is today.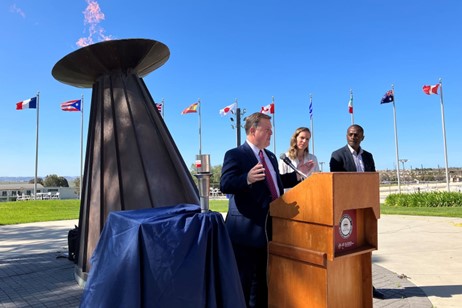 A Vision for the Future
Perhaps the most exciting part of the State of the City Address is the opportunity to glimpse into the future of Chula Vista. Mayor McCann will outline his vision for the city, discussing plans and initiatives that will shape Chula Vista in the coming years. This forward-looking perspective will offer valuable insights into the community's direction and the projects that will drive progress.
Join the Conversation
Citizens and community members are invited to join Mayor McCann at this significant event. It's an opportunity to engage with local leadership and learn about the city's development firsthand. Light appetizers and refreshments will be provided to attendees, fostering a convivial atmosphere for networking and discussions.
RSVP Today
To ensure ample arrangements for all attendees, an RSVP is requested. Please take a moment to confirm your attendance by filling out the Google Form provided here.
Location Information
For your convenience, parking is available inside the Main Gate off Gold Medal Way.
The 2023 State of the City Address promises to be an informative and inspiring evening, where the community can come together to celebrate accomplishments, discuss future prospects, and connect with local leaders. Don't miss this opportunity to be a part of Chula Vista's journey towards a brighter future!