By Nick Gasparro
Chula Vista, CA – In a world where companies strive to offer the best and retain top talent, the Chula Vista Elite Athlete Training Center (CVEATC), a U.S. Olympic and Paralympic Training Site located in San Diego County, has taken the spotlight. Recently, the CVEATC was honored with the prestigious "Best Places to Work 2023" awarded by the San Diego Business Journal. This recognition not only celebrates CVEATC's remarkable achievement but also sheds light on the vital significance of supporting employees and cultivating a work environment that encourages creativity, growth, critical thinking, community engagement, and empowerment.
Nurturing Professional Growth
The CVEATC's unwavering commitment to fostering a positive and inspirational environment for all its visitors and employees played a pivotal role in earning this accolade. Recognizing that investing in employee professional development fortifies not only individual skills but also the overall strength of the organization, CVEATC has been at the forefront. Through initiatives such as internship programs for college students and career advancement opportunities, CVEATC offers a pathway for all its employees to realize their full potential. This award underscores the paramount importance of nurturing a supportive environment that places personal and professional growth at its core.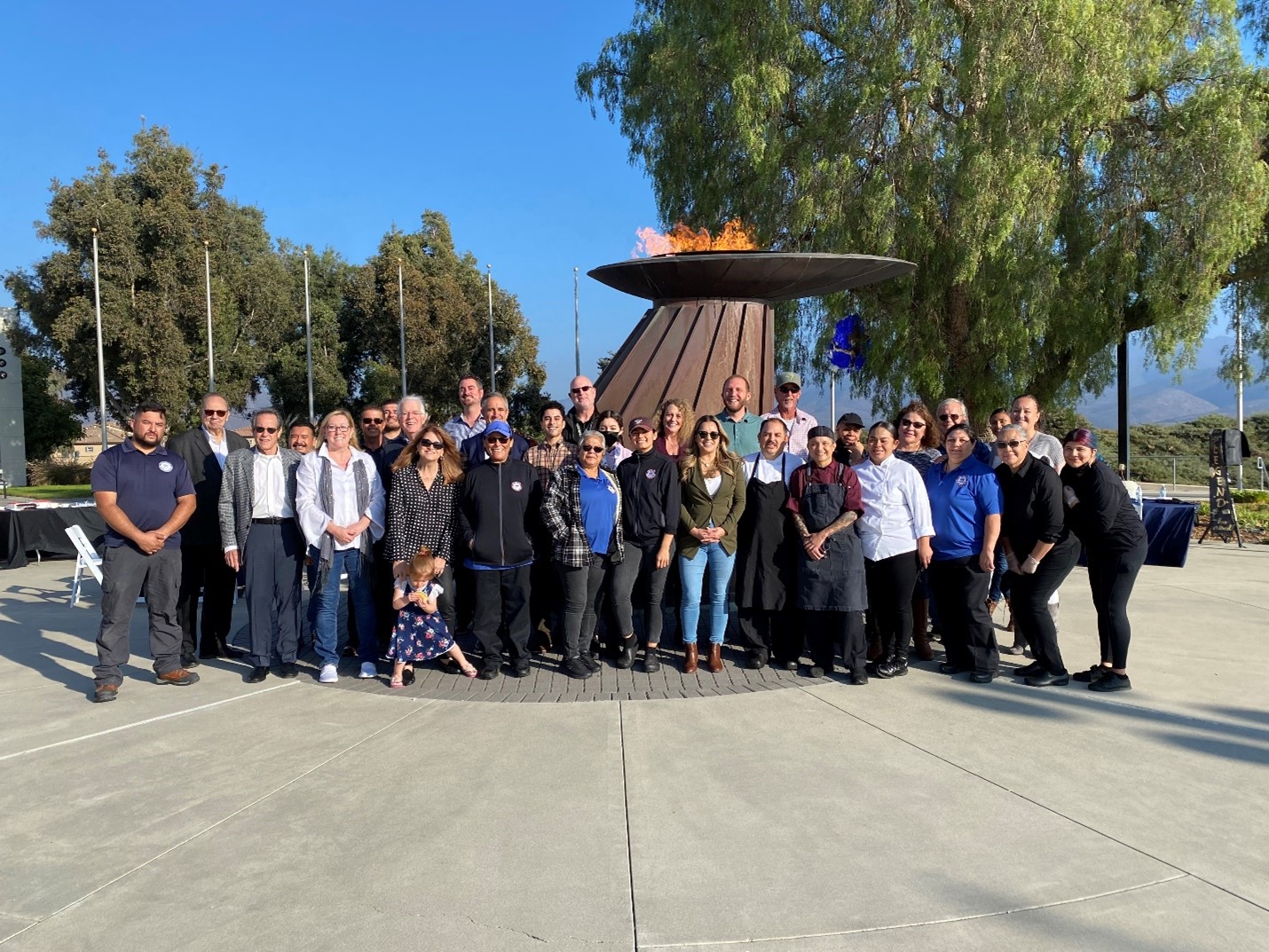 Fostering a Culture of Critical Thinking
CVEATC's recognition as one of the 'Best Places to Work 2023' underscores its dedication to cultivating a culture of critical thinking within the organization. By inspiring employees to challenge conventional norms, question assumptions, and pursue innovative solutions, CVEATC has created an environment where ideas are highly valued, and contributions are duly recognized. This achievement highlights the significance of empowering employees to think critically, tackle complex problems, and drive the company toward continuous success.
Commitment to Community, In and Beyond the Workplace
CVEATC goes beyond fostering teamwork within the workplace; it extends its support to the entire community. Through the organization of community-centric events like the Chula Vista Champions 5K Run and the Chula Vista State of the City Address, CVEATC consistently opens its doors to the San Diego community, encouraging its employees and resident athletes to actively participate in these experiences.
An exemplary instance of this community engagement unfolded during the Chula Vista Champions 5K Run, when CVEATC employee Nick Gasparro became a guide for Taylor Talbot, a Paralympian Track and Field Athlete representing Team USA. Taylor, a visually impaired athlete, and Nick met on the CVEATC campus, forging a friendship that led to their decision to run a 5K together.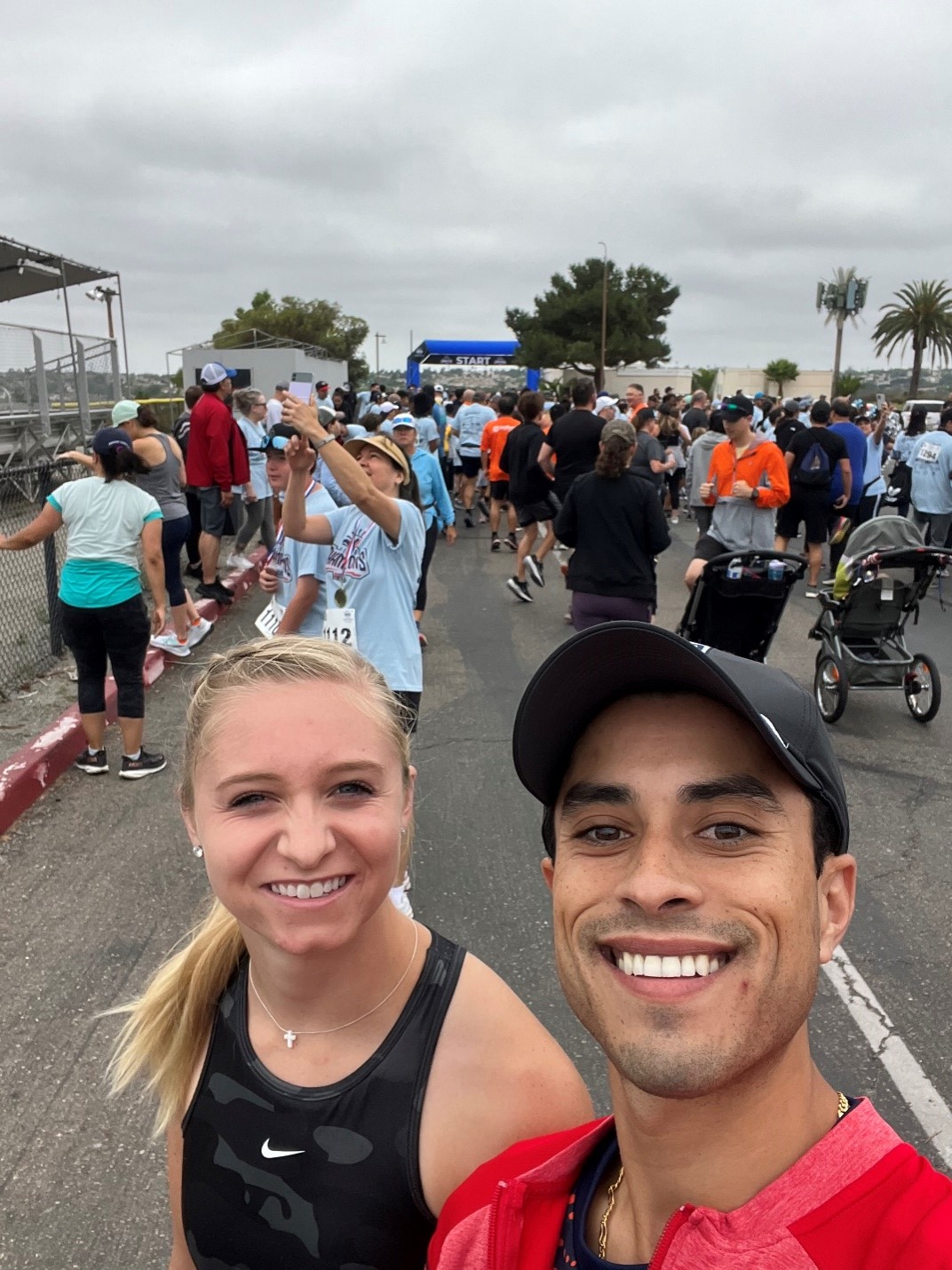 Nick: "Before working at the CVEATC, I never knew what being a guide runner really meant. Through my conversations with Taylor and other resident athletes, I gradually learned about the profession," said Nick. "Taylor trusting me to be her guide for a 5K is something I'll never forget, and now we're talking about doing it again!"
Taylor: "When we first arrived at the race, I was really impressed by the turnout. You could tell that the community was really coming together for this 5K," Taylor said. "Having Nick guide me for the first time was a humbling experience; I really had to put my trust in him by allowing him to be my eyes, which isn't easy for me. But ultimately, the race couldn't have gone better. Communicating during the race was a lot of fun and definitely an experience I want to do again!"
In conclusion, CVEATC's recognition as one of the "Best Places to Work 2023" not only showcases its dedication to employee growth and critical thinking but also underscores its commitment to community engagement. CVEATC's positive influence reaches far beyond its training facilities, making it a true beacon of excellence in San Diego County. This award serves as a testament to the center's unwavering commitment to creating a nurturing, innovative, and inclusive environment for all.