By Nick Gasparro
Chula Vista, CA – The 2023 Pan American Games in Santiago, Chile came to a thrilling conclusion on Sunday, leaving the world in awe of the remarkable achievements of Team USA. Once again, the United States soared to the top of the medal table, showcasing their athletic prowess with a staggering total of 286 medals, including an impressive 124 Golds, 75 Silvers, and 87 Bronzes. The Chula Vista Elite Athlete Training Center (CVEATC) also had a strong presence in the medals table, as the USA Women's Rugby 7's took home the Gold, along with USATF high jumper Rachel McCoy, and USA Archery departed with 10 medals, three of which came from CVEATC Resident Athletes.
The hard work and dedication of the USA Women's Rugby 7's team paid off in Santiago, culminating in a historic gold medal victory, the first gold for Team USA in the competition's 72-year history. The teams Gold medal performance comes after two consecutive silver medal finishes in the two Pan American Games prior. Their remarkable success sets the stage for an exciting and promising year ahead, creating both a physical and mental boost for the squad ahead of the 2024 Paris Olympic Games.
In the world of track and field, Team USA showcased their strength with a total of 25 medals (8 gold, 5 silver, and 12 bronze). They narrowly edged out Brazil (23) and Cuba (18), with CVEATC athlete Rachel McCoy's victory in the women's high jump at 1.87 meters (6-1 1/2) standing out as a remarkable achievement. Despite not clinching gold on the track and only securing four medals overall in women's events, the U.S. track and field team demonstrated their competitive spirit and determination.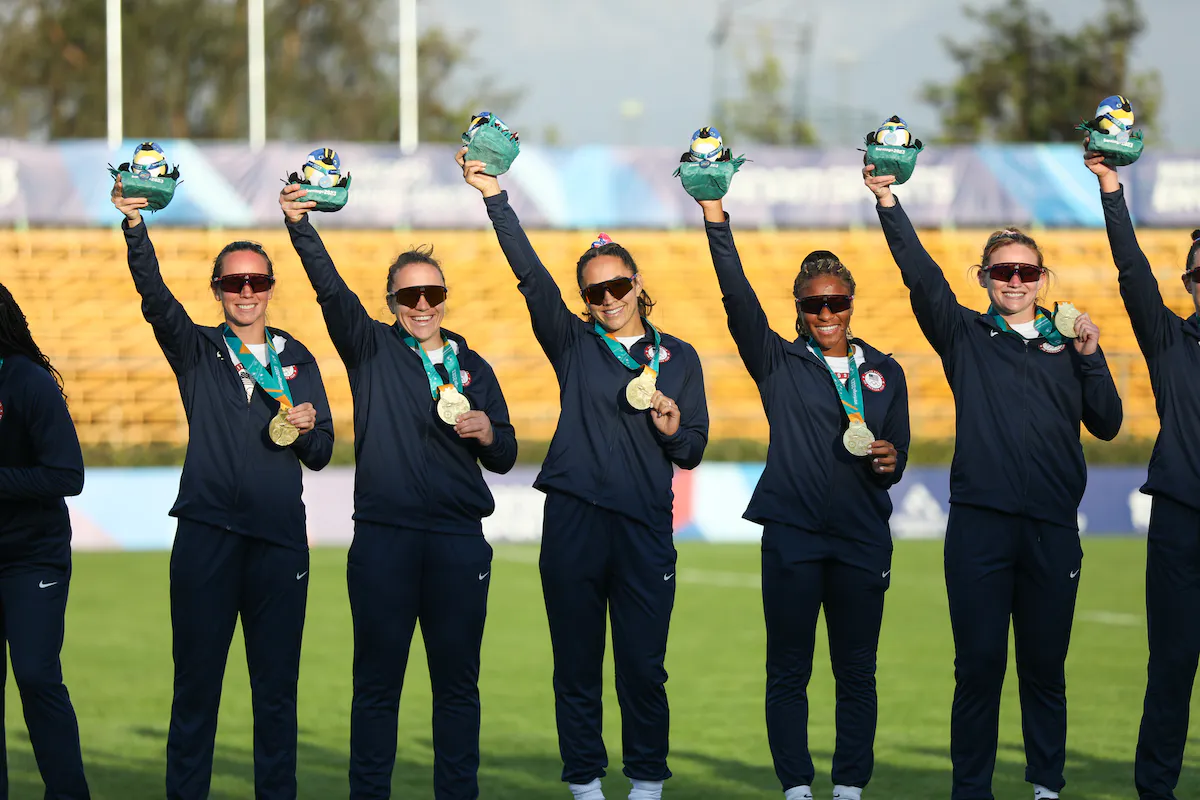 USA Archery had a remarkable outing in Chile, leaving with a total of 10 medals. Notably, seven of these medals were secured on a sensational Saturday when Catalina GNoriega (CVEATC athlete), Jennifer Mucino-Fernandez (CVEATC athlete), and Casey Koufhold defeated Mexico 5-1 earned Gold in the women's recurve division. Meanwhile, the men's recurve team consisting of Brady Ellison, Jackson Mirich, and Jack Williams (CVEATC athlete), also took home the Gold with a 6-2 victory over Mexico.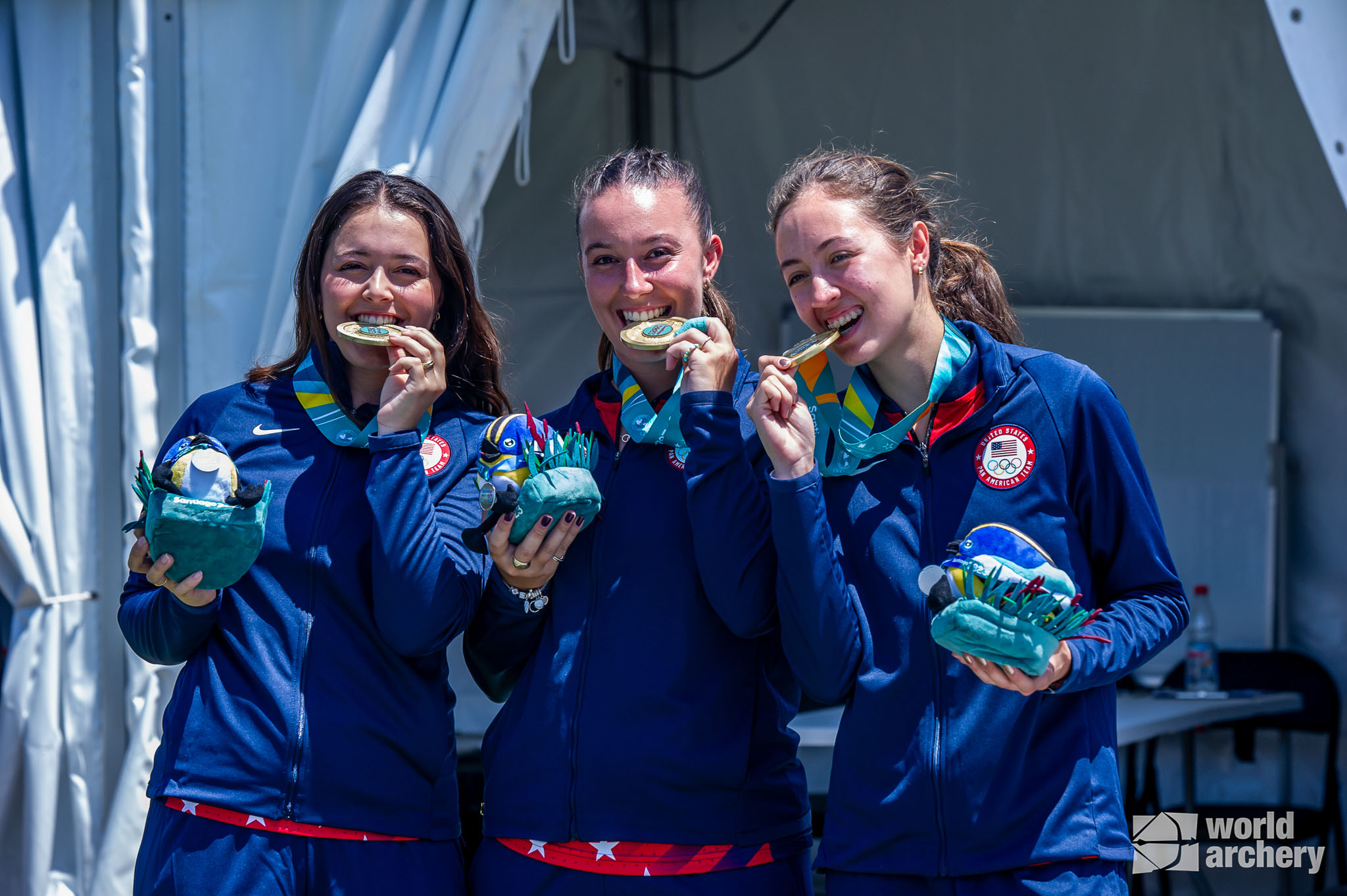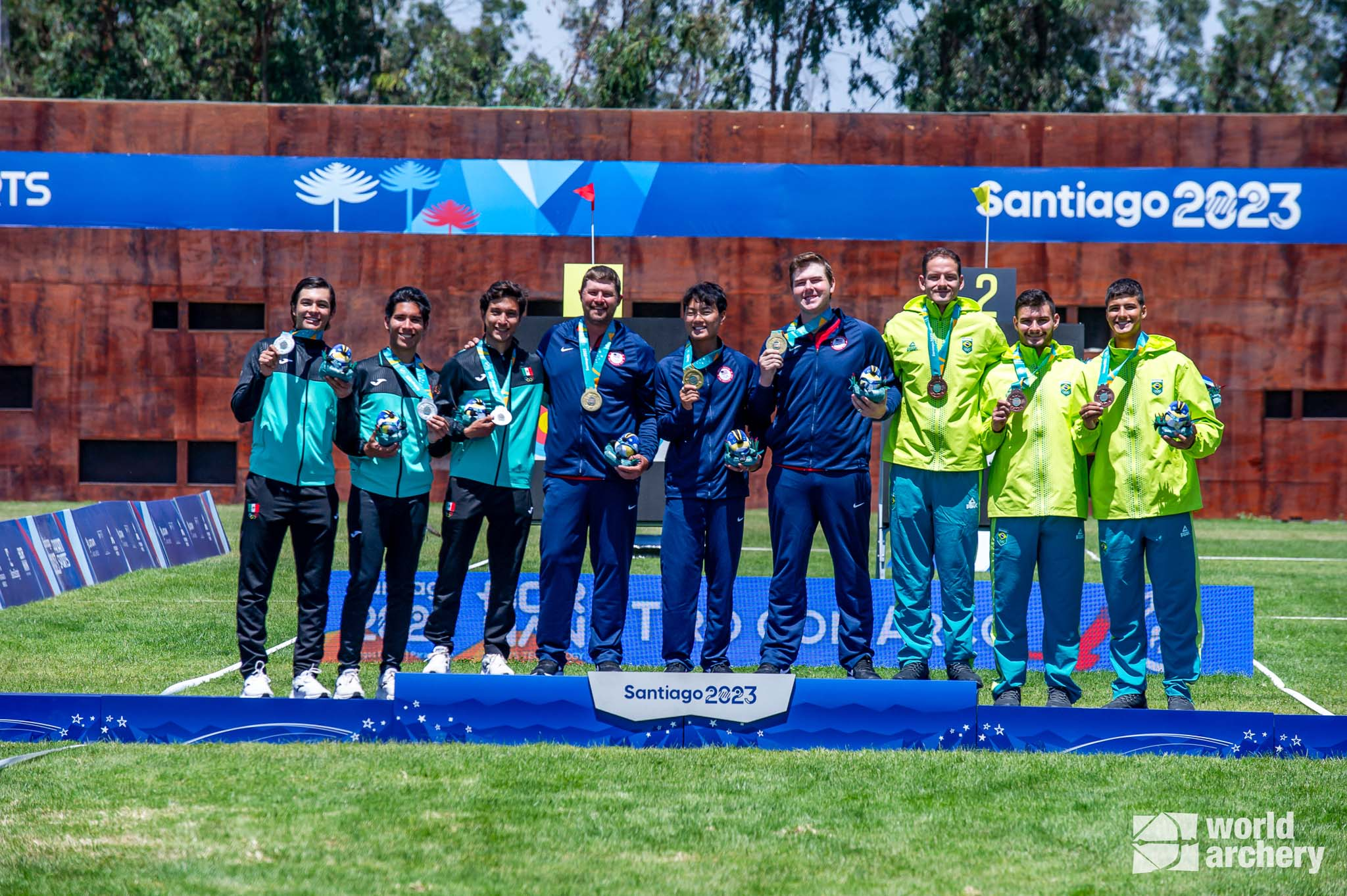 In the final medal tally, the United States secured an impressive 286 medals, leading the pack. Notably, Brazil achieved a historic record with 205 medals (66 gold, 73 silver, 66 bronze), marking a significant milestone. Canada also put up a strong performance, earning 164 medals (46 gold, 55 silver, 63 bronze), closely followed by Mexico with 142 medals (52 gold, 38 silver, 52 bronze). Colombia reached the triple-digit mark with 101 medals (29 gold, 38 silver, 34 bronze), marking a significant achievement as they crossed the 100-medal threshold for the first time in their history.
Despite the 2023 Games taking place in the late fall, the United States showcased an outstanding performance when considering historical data. Excluding the 1959 and 1987 Pan American Games held on U.S. soil, the U.S. performance in 2023 stands favorably when compared to past editions:
425 medals in 1995 (Mar de Plata, Argentina)
352 medals in 1991 (Havana, Cuba)
304 medals in 1999 (Winnipeg, Canada)
302 medals in 1983 (Caracas, Venezuela)
293 medals in 2019 (Lima, Peru)
286 medals in 2023 (Santiago, Chile)
This places the 2023 performance as the sixth-best in the history of Pan American Games held outside the United States. The U.S. Olympic & Paralympic Committee reported that 403 out of the 631 members of the U.S. team earned at least one medal, and an impressive 96 athletes secured multiple medals. The swimmers led the way with 48 medals in total, closely followed by track & field (25), gymnastics (23), and shooting (18).
Looking ahead, the 2027 Pan American Games are scheduled to take place in Barranquilla, Colombia, but this time in the summer, from July 2 to July 15, promising an exciting and competitive event for the future.