By Nick Gasparro
Chula Vista, CA – The highly anticipated 2023 Hybricon Games , hosted by Battle Bunker at the CVEATC, has concluded, leaving an indelible mark on all attendees. Over two intense days, 48 elite hybrid athletes from around the world engaged in a fiercely competitive fitness showdown organized by Battle Bunker's founder, Austen Alexander, and Race Director Hunter McIntyre. The stakes were high, with a grand total of over $30,000 in cash up for grabs. This event not only celebrated athletic prowess but also served as a crucible for testing participants both mentally and physically, showcasing the zenith of human potential.
For those wondering about the essence of the Hybricon Games, the term "Hybricon" is short for hybrid conditioning. This makes the Hybricon Games a premier championship designed for hybrid athletes to showcase their resilience, both mentally and physically. Austen Alexander, the visionary founder of Battle Bunker, articulated the purpose: "The Hybricon Games was created to give hybrid athletes a platform to prove their grit and capacity. We believe that a Hybricon athlete is able to perform at a high level across OCR, strongman, powerlifting, speed, endurance, and mental capacity."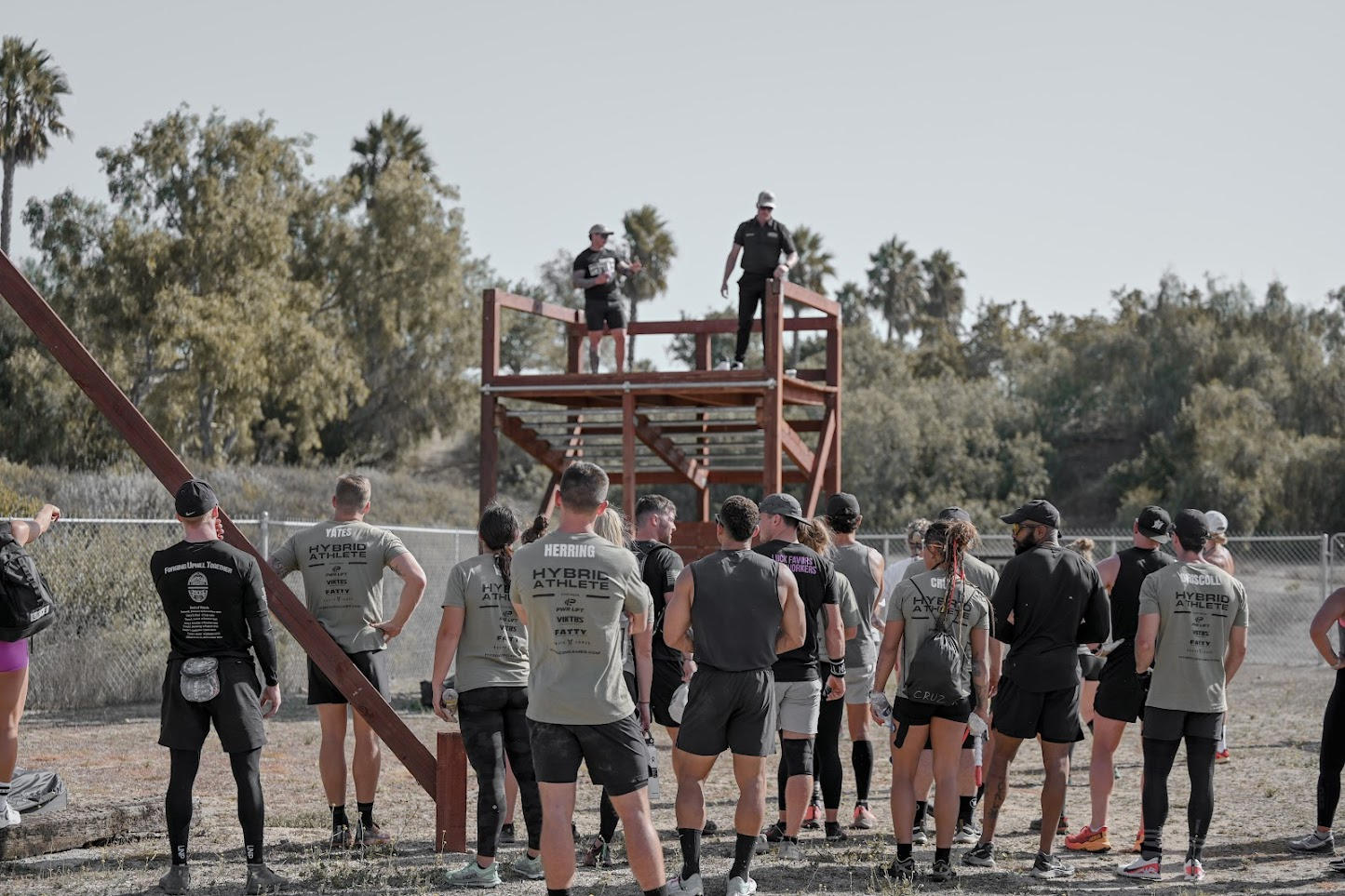 The Structure:
The Hybricon Games featured two intense days of competition. "Grit Day," which took place on October 28th, tested the athletes' mental fortitude, while "Field Day" on October 29th pushed their physical limits. The latter event was broadcast live on Battle Bunker's YouTube channel, allowing viewers from around the world to witness the action. Top performers in both men's and women's categories secured $8,000 for first place, $5,000 for second place, and $2,000 for third place. There will also be an athlete honor award of $1,000, designated for the athlete who has given back the most to their community.
Road to the Hybricon Games:
The journey to the 2023 Hybricon Games was no easy feat. It began with a rigorous online combine selection process that saw 453 athletes vying for a chance to compete. Over time, the field was narrowed down to 84 athletes who would battle it out on the East Coast and West Coast to secure a spot at the 2023 Hybricon Games, known as regionals. In the end, only 48 athletes would earn the privilege of competing in the finals at the CVEATC.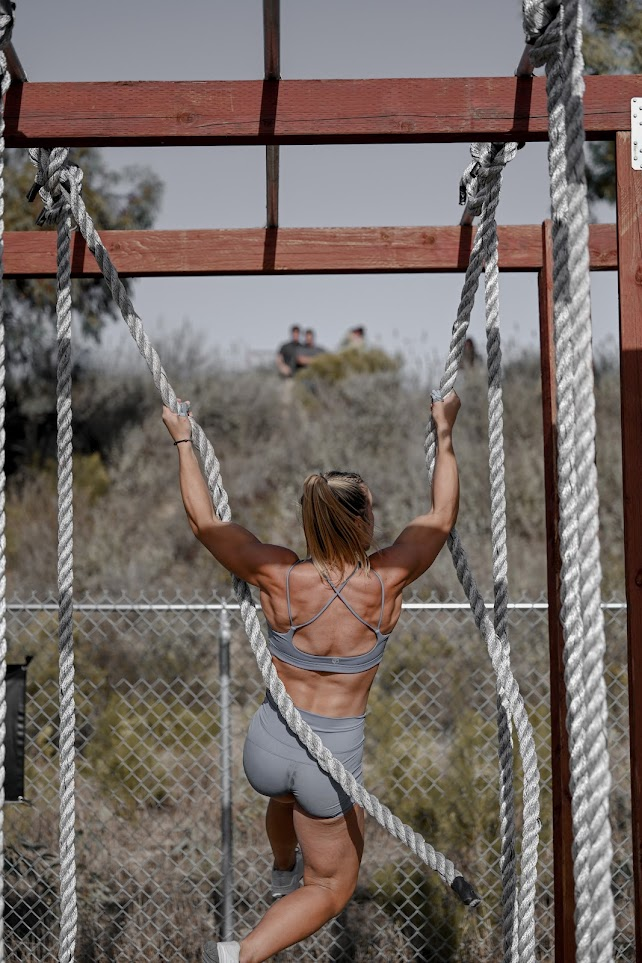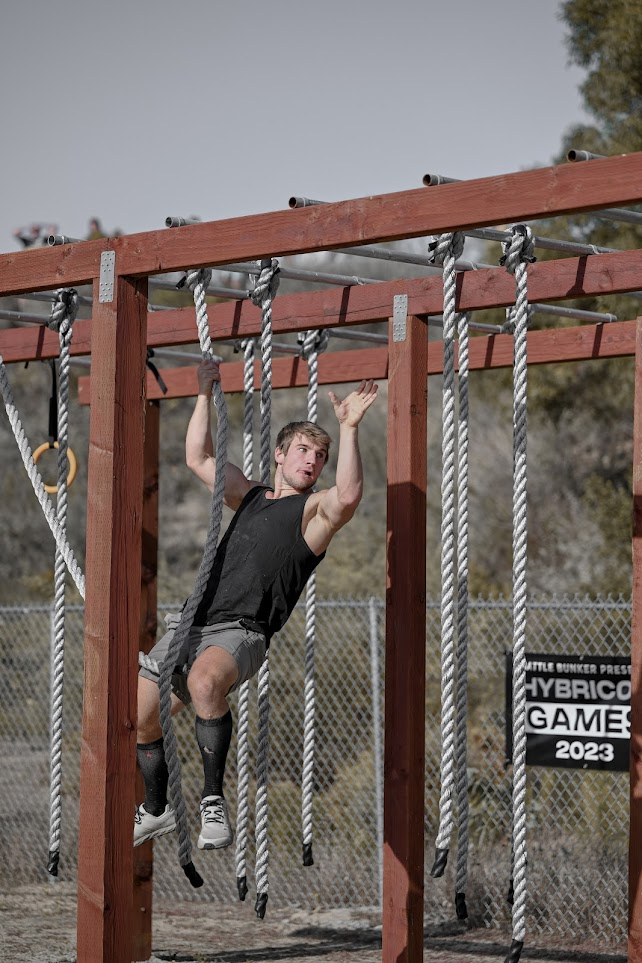 The Online Combine:
To secure their spot in the competition, athletes submitted to the Online Combine in April. This gauntlet of physical and mental challenges included:
1600M Capacity Test: Athletes raced around a 400-meter track, competing to record the fastest time over 1600 meters (1 mile).
3RM Strength Superset: Athletes had a mere 5 minutes to determine their 3-repetition maximum (3RM) for both the Strict Press and Back Squat. The combined weight was submitted for consideration.
FCT (Functional Capacity Test): Athletes undertook the grueling task of completing a descending set of 30-20-10 repetitions of Thrusters and Burpees over dumbbells. Men lifted 50lbs x 2, while women handled 35lbs x 2.
Regionals:
The regional stage of the competition was a crucial steppingstone to the Hybricon Games. Here, 42 Eastern and 42 Western Regional athletes faced off in events meticulously programmed by Hunter McIntyre, a key figure behind the Hybricon Games since its inception. The regional events included:
Yard Work: Athletes were required to run a mile while bearing the weight of a weighted vest (20/14). Along the way, they completed 60 shoulder-to-overhead presses, 120 push-ups, and 240 air squats, pushing their endurance and strength to the limit.
Barbell Capacity Test: In this test of raw strength, athletes had just 60 seconds to complete as many repetitions as possible in both the bench press (185/135) and deadlift (315/225).
Last Athlete Standing: Athletes raced in a 250-meter loop, with each round seeing the elimination of three competitors. The last athlete standing was crowned the winner of this grueling test of endurance.
Hybricon Games:
All paths converge at the Hybricon Games Final, a two-day event held at the CVEATC. "Grit Day" on October 28th tested participants' mental fortitude, while "Field Day" on October 29th assessed their physical prowess. The live broadcast on Battle Bunker's YouTube channel on October 29th shared the riveting competition with a global audience. Field Day comprised five distinct events: gladiator jousting, tug-of-war, wooden log lifts, tire flips, and navigating the Battle Bunker obstacle course.
Gladiator Jousting: Athletes stood in a 25 ft diameter circle, aiming to push opponents out using padded jousting sticks.
Tug-of-War: Competitors, harnessed at the waist, battled in a 45 ft diameter circle, striving to reach the opposite side.
Wooden Log Lifts: Male athletes carried 140 lbs wooden logs 80 ft, earning points every 10 ft. Female athletes, with 100 lbs logs, undertook the same challenge.
Tire Flips: Athletes flipped four monster truck tires, ranging from 400-900 lbs, as swiftly as possible.
Battle Bunker Obstacle Course: Last but not least, competitors tackled the Battle Bunker Obstacle Course, proving to be easier said than done.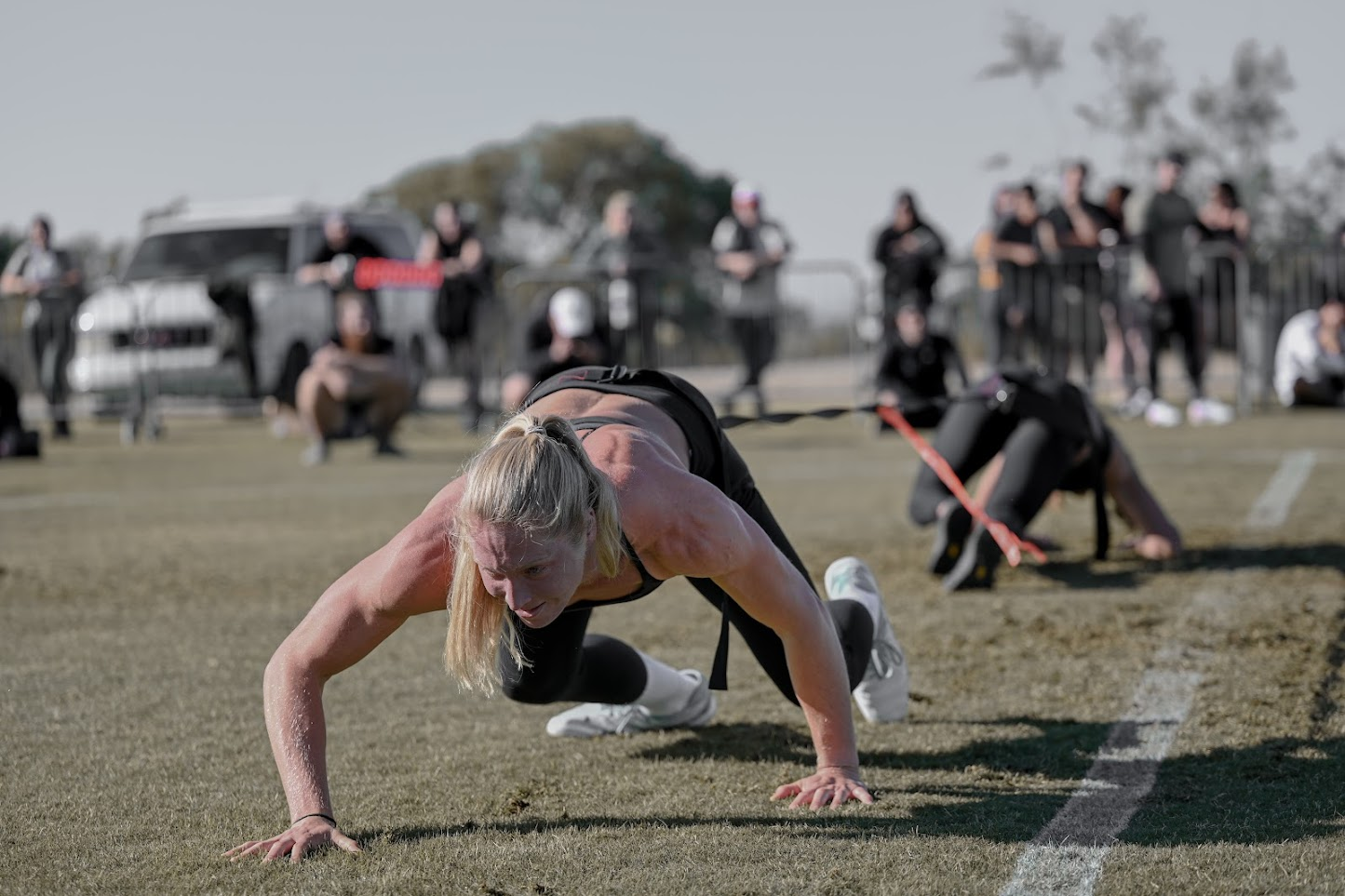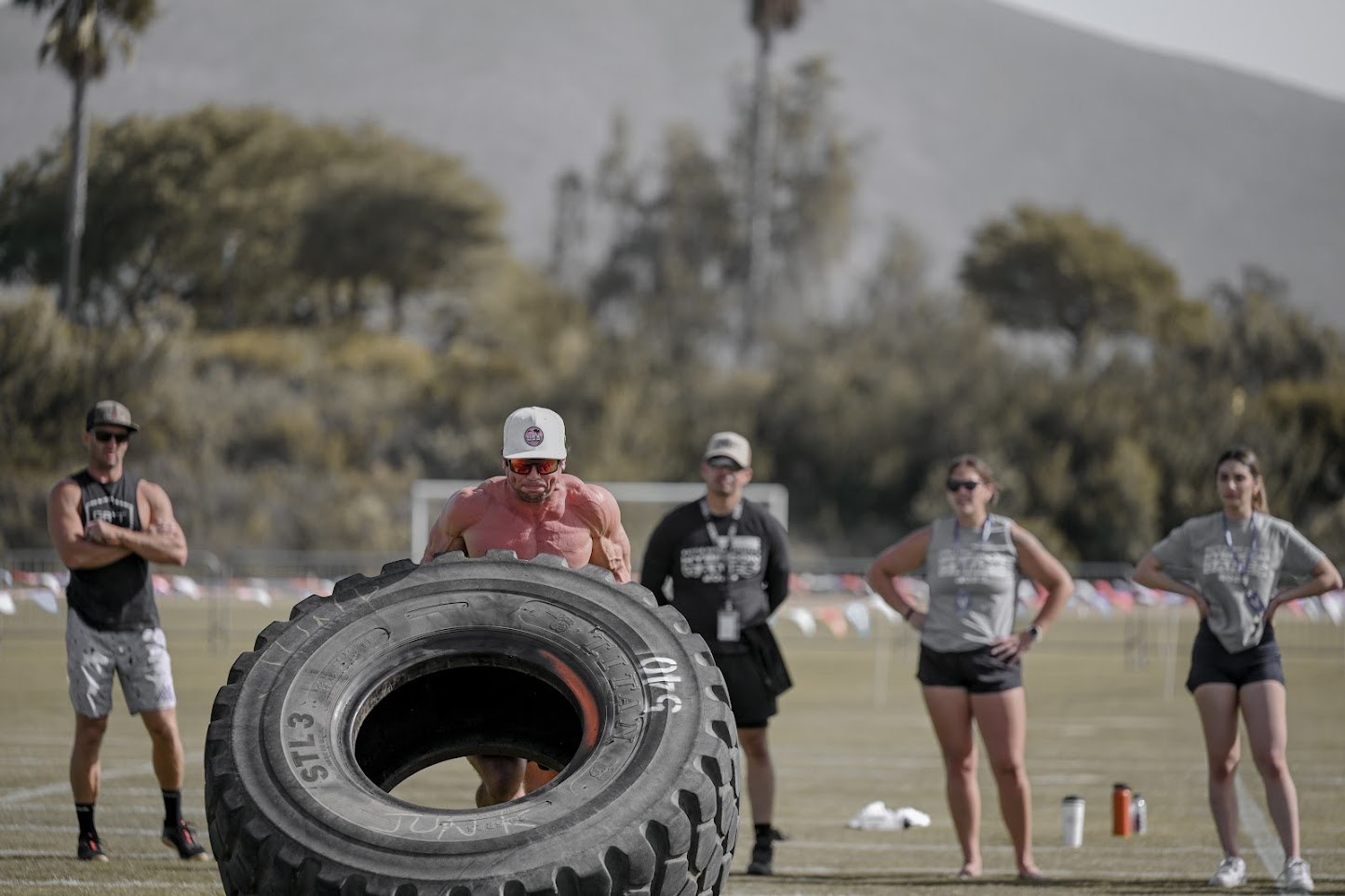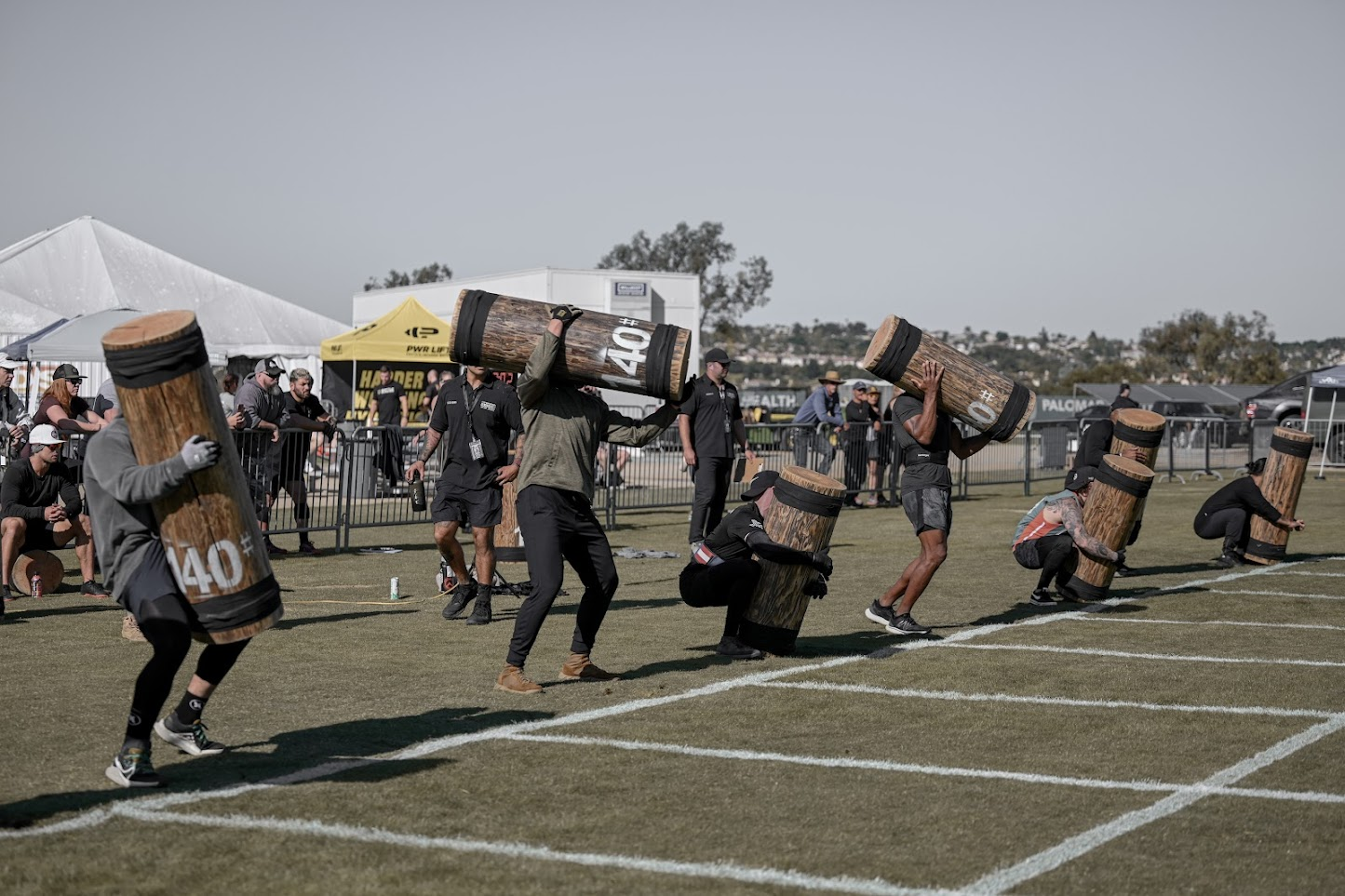 Ultimately, two champions emerged. In the women's category, Carly Wopat from Redondo Beach, CA claimed the top spot, while Phillip Muscarella from Thousand Oaks, CA secured the men's top prize of $8,000. Emily Rethwill ($5,000) and Jesse Pettrow ($2,000) secured second and third place, respectively, in the women's category. On the men's side, Kaleb Yates earned second place, and Cole Schwartz took third place.
Conclusion:
As we bid farewell to the 2023 Hybricon Games, we eagerly anticipate the legacy it has set for future events. With unwavering determination and a commitment to excellence, the Hybricon Games will undoubtedly continue to inspire and captivate athletes and enthusiasts alike, serving as a beacon of hybrid athleticism for years to come. If you aspire to be part of this remarkable journey, remember to subscribe to Battle Bunker's mailing list or follow their Instagram accounts, The Battle Bunker and Hybricon Games, for updates on upcoming Hybricon Games qualifiers and events.